While the name may be unfamiliar to many listeners, ToddZero is no stranger to JFH's The State of Independence. Early last summer, ToddZero's debut indie project 1234567 EP (released under the name "ToddO") was a pleasant surprise to the scene: refreshingly well produced, overflowing with creativity, and curiously diverse with only seven tracks to boot. Now just one year later comes the follow-up project Kid Heart; producing a full-length album this time, ToddZero is back in action to stun for round two.
Like last time around, ToddZero employs a high production value for an independent project, and this really takes Kid Heart a very long way to avoid some major pitfalls of many independent albums. Everything is professionally mixed, maybe even slightly better than 1234567 EP, resulting in a non-distracting, solid listen from start to finish. Also like before, ToddZero's vocals boast a coarse but warm sensibility; while some tracks like "Rewind" and "Rise" bring more attention to his unconventional vocal style than others, the vocals prove to be a true distinctive for ToddZero's creative concept in fairly convincing fashion. One of the key aspects of ToddZero's music is that it doesn't stay in one place too long musically, and especially 1234567 EP featured a smattering of sounds for a multi-dimensional feel. Kid Heart largely follows suit, though the album seems more cohesive while exploring each sound.
Kid Heart's concept revolves around two separate narratives, one of personal childlike experiences and one focused on the last week of Christ's life on earth. While this does curiously split the album into two halves without much of a segue to seamlessly adjoin them, it leaves a more noticeable stream of thought than 1234567 had, and ToddZero has tread new ground with his creative direction. With five tracks dedicated to each theme (and two short interludes for good measure), the murky title track opens the record to fuzzy synths and keyboards that set the album up well for its experimental direction. "You Really Love Me" functions as a worship song, and "Daddy's Broken Down Car" uses fascinating imagery to show the believer's wait for the Savior to come back ("When he arrives/We'll take a drive/My whole school they will see/All the kids will wish they could be me/Daddy's coming around/His car is just broken down"). In the second narrative, "That's Alright, Adonai" details Jesus' arrest, "Go" discusses the implications of His death, and "Rise" rejoices in the resurrection. A few tracks drag down the album's middle just a little too much, namely the gospel choir-infused "Make It Home Tonight" and the worshipful "When Loves Come Riding By (Hosanna)"; both tracks are meant to be slower, contemplative tracks on the album (which they both succeed at), but because they don't deviate very much from the dynamics of the album's pace, they feel a bit too drawn-out. At the same time, however, this low, evenly-paced energy paves the way perfectly for the victorious "We Will Win" to end the album in explosive fashion, which is the most innovative and exciting track of the album by far.
Especially for an independent effort, Kid Heart is an encouraging album to hear; expanding from an EP to a full album is a sizeable leap, and ToddZero transitions with ease into a new project bursting with creative energy and his willingness to stretch himself in his musical journey hasn't gone unnoticed. For the uninitiated, both the 1234567 EP and Kid Heart are well worth a listen, as experimental minds like ToddZero's deserve listening ears; an artist like ToddZero is bound to only get more interesting from here.
- Review date: 9/21/13, written by
Roger Gelwicks
of Jesusfreakhideout.com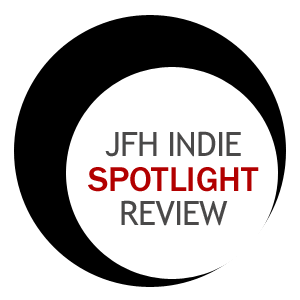 Record Label:
None

Album length:
12 tracks: 42 minutes, 12 seconds

Street Date:
June 4, 2013

Buy It:
Amazon.com
Kid Heart (5:15)
You Really Love Me (4:43)
Daddy's Broken Down Car (4:37)
Rewind (2:04)
Make It Home Tonight (4:55)
"I'm Going to Sing Really Loud so He Hears Me" (0:10)
When Love Comes Riding By (Hosanna) (4:35)
That's Alright, Adonai (3:45)
Death (0:12)
Go (3:31)
Rise (4:23)
We Will Win (4:02)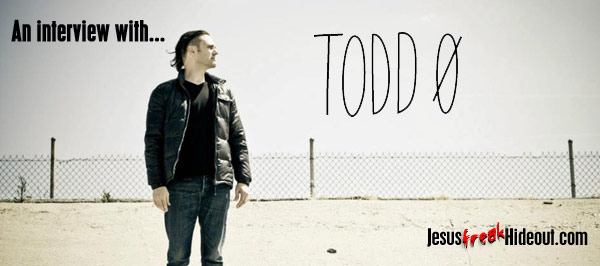 Jesus freak Hideout (Roger Gelwicks): How are things with you since 1234567 EP?
TODDZERO: My second album "Kid Heart" came out sounding the way I wanted it to and I'm very proud of the songs. I've been busy playing live shows and gearing up to take some of these songs to radio. Additionally, I'm constantly writing and am excited to get back into recording mode soon. More music will be out late 2013 or early 2014, God willing.
JFH (Roger): Just curious… why the change from "ToddO" to "ToddZero"?
TODDZERO: I figured out -- after the fact -- that there are several other artists named "ToddO" and I wanted to avoid confusion by picking something a little more unique. Plus the domain name toddzero.com was available so I nabbed that as well.
JFH (Roger): With Kid Heart being a full-length album, what were some of the main differences between working on this project and 1234567 EP?
TODDZERO: The immensity of writing and producing a full-length album by yourself and without label support is daunting. There were some times when I only barely made it through by sheer force of will power. It's hard. And when you get stuck -- which I did many times -- it gets discouraging. Self-doubts constantly creep in. "Is this song any good?" "What if I can't find a good bridge?" "Does my voice suck?"

I suppose the main differences were just the amount of time required to pull together ten songs versus "only" seven. And then to come up with some sort of unifying theme or narrative thread was another challenge. The "1234567 EP" was named, quite lazily, because there were seven songs. This time around, I wanted something a little more meaningful and related to the songs themselves. Thankfully, the song "Kid Heart" came along at the 11th hour and I had my direction.
JFH (Roger): You've mentioned how Kid Heart features two separate narratives: one based on your experiences and one based on the life of Christ. Could you elaborate on that?
TODDZERO: By the time I was done writing and recording this collection of songs, it was clear that two main themes had appeared. It wasn't a conscious decision but I could objectively see that my songs came in basically two flavors: personal/autobiographical songs and biblical stories. The thought occurred to me that maybe I should release two EPs instead of a full-length. But at the end of the day I went the full-length route. I'm thinking that in the future, however, I may stick to just EPs. In other words, collections of three to seven songs.
JFH (Roger): "We Will Win" is such a victorious track; can you talk a bit about the inspiration for it?
TODDZERO: I wanted to write an inspiring, upbeat song that could be sung by both believers and non-believers. I'd love if this song were sung in churches. But I'm crazy enough to think that this song could be sung by thousands of people at sporting events too, along the same lines as "We Are the Champions" by Queen. Just recently, a television station here in Los Angeles picked it up for their nightly sports cast, so maybe it has some potential.

Thematically, it's a song that speaks against fear. I like that old saying that goes something like, "Fear knocked on the door. Faith answered it and found nothing there." So with my lyrics for "We Will Win," I tried to tell a story of overcoming fear and then culminating with the anthemic "we will win" chorus. It's a tall order to try to do so much within one song, to be sure, but at least I went for it.
JFH (Roger): What is your favorite and least favorite aspect of being a self-sufficient musician on your own label?
TODDZERO: Well, first, some people would call being "on your own label" akin to having no label at all. I'd say my least favorite part is having only my own limited resources to tap into for recording, marketing and touring support. I mean, I'm the guy who hired a gospel choir to sing on 10 songs. That's not cheap. When I play live, I even have a small choir come with me. I'm so grateful to be able to do that but everything I've done has been self-funded. Now, the opposite side of that coin -- the part I like the best -- is that I'm not beholden to anyone. I am not on the hook to recoup any album or touring budgets to a third party entity. No matter what the sales are or aren't, I know I'm not going to get dropped.
JFH (Roger): What is one thing someone would be very surprised to hear about ToddZero?
TODDZERO: That up until 2010, I hadn't written a song in many, many years. Music was my passion for so long, then I took a long detour and shelved songwriting for a number of years. I'm feeling very inspired these days and maybe that has to do with the fact that I saved it up for so long. Also, that might be partially why I feel I have a lot of ground to make up and am constantly striving to get my music out there.
JFH (Roger): What has God been teaching you lately?
TODDZERO: Patience. "Waiting on the Lord" is neither easy nor fun but apparently it's one of His biggest tools in his tool belt to get people to grow. And I feel like He's using it on me a lot these days.