When one becomes a Christian, life changes forever. It contains ups and downs, but trust in God's faithfulness brings gratitude for each hill and valley. Singer/songwriter Tony Serge wants to explore those twists and turns with his debut album, One Day. With a smooth voice that threw this reviewer's mind to early '80s White Heart and a sound that evokes '90s CCM (neither comparison is necessarily bad, depending on your tastes), Serge does his best to provide a soundtrack to the Christian experience.
The title track opens the album and sets the stage as Serge sings, "One day You changed everything/One day You changed me." The follow-up, "Awakening," however, finds Serge in a rut yet beginning to get out of it. "Brother's Keeper" highlights the familial covenant that believers have with one another, while "Be Still" and "Wildfire" look forward to God continuing to work. Most of the tracks on One Day bounce back and forth between longing for a closer walk with God in a prayer-like setting or acknowledging failures in order to clear the path for that. Standouts on the back half include the rocker "Iron Deficiency" or the touching "Meet You There." The closer, "Evidence," fills its front half with atmospheric synthesizer before Serge enters to sing of the many ways God proves His existence in one's life.
Serge does an admirable job to keep the music varied from track-to-track and employs imagery in the lyrics in mostly effective ways. The aforementioned "Iron Deficiency" is a track whose lyrics border on cheesy, but Serge doesn't lean too hard into the metaphor and saves it from going over the edge. In general, the stronger songs are in the rockier tracks like "Iron Deficiency," "Brother's Keeper" or "Wildfire." The slower tracks, like "Be Still" or "Oasis," feel plodding at times, but Serge's soulful vocals or lyrics work well enough to keep the listener engaged. There aren't very many ear worms on this set, but the songs are pleasant to listen to.
At the outset, the comparison was made that places Tony Serge's One Day somewhere in the '80s or '90s CCM scene. That comparison also works with how this album settles in overall. The production quality is good, Serge's vocals are good, and the writing and musicianship are good. Like many a CCM album from those days, though, it lacks a certain level of depth. Is it deeper than most of what one hears on KLOVE? Probably. But it could go a couple inches deeper to make it more compelling. Maybe that's updating the sound, maybe that's making the lyrics more specific. Still, Tony Serge provides a satisfying debut that shows promise of things to come.
- Review date: 12/22/20, written by
John Underdown
of Jesusfreakhideout.com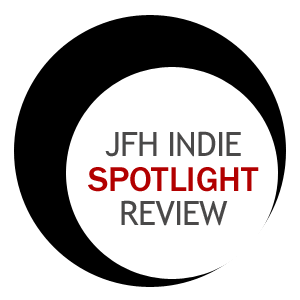 Record Label:
Crawl Walk Run Records

Album length:
10 tracks

Street Date:
September 25, 2020

Buy It:
iTunes
One Day (4:53)
Awakening (4:25)
Brother's Keeper (3:14)
Be Still (4:16)
Wildfire (4:02)
Oasis (4:52)
Iron Deficiency (4:41)
Table Manners (4:21)
Meet You There (4:23)
Evidence (3:48)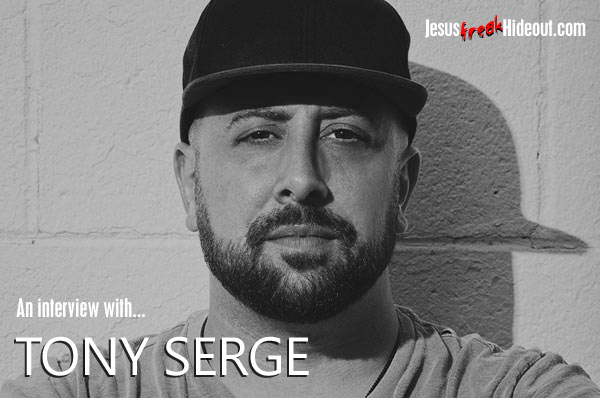 Jesus freak Hideout (John Underdown): For those unfamiliar with your work, what's a little of your background in life and music?
Tony Serge: From a very young age, I knew what it was to have a relationship with the Lord. I would often thank Him for beautiful sunsets. I was blessed to be born into a family with two parents with active relationships with the Lord, and I was shown what it looked like to follow Him in all of life's situations. Around 11 years old, I began to more deeply understand Jesus' role in my life, and I accepted Him as my Lord and Savior.

My father was a traveling music evangelist and led praise and worship music at various locations within our tristate area. On occasions where my family would travel with him, I'd often be asked the question, "So, when are you gonna sing with your dad?" Call it a prophetic word or just a way to be nice to a young kid, but I'd typically smile and bashfully shrug my shoulders, while inside I was screaming. I secretly loved to sing, but only very few knew that. I wanted to sing more than anything, but I just couldn't break past the fear. When I'd come home from school, I'd typically rush downstairs to the tv room and pop in a VHS mixtape of music performances of all kinds, studying songs and dance moves, mimicking what I heard and saw. I didn't realize at the time that I was essentially practicing and training to sing and perform in front of an audience one day. It wasn't until my mid-20s that the Lord pushed me past the barrier of stage-fright and anxiety, and I began to sing on a worship team—with my dad, no less! One step at a time, I became more comfortable, taking a shaky solo here and there. The Lord's hand guided me onward to more confidence, and here we are today.
JFH (John): How did this album come about?
Tony: It was always a dream of mine to have an album of my own original music. I could write a chapter on all the details of how it came to be, but about four years ago, my closest friend encouraged me to begin writing. He wouldn't let me get in my own way saying, "well who's gonna play on it, and how am I gonna produce it...?!!" He just pushed me to step one: Write the songs. And that's what I did. That same brother and I would work on lyrics together, and I'd write the melody and the arrangement, and then after a few years, I had 10+ songs written. During the writing season, I was also experimenting with creating demos and learning a little more about production. I think my years of observance and asking questions allowed me to more easily scour YouTube for directions on how to properly work the recording software and other various gear that I had. After the songs were written and demos were created, I revisited all of the songs, rewriting some portions, honing others, and then I recorded, mixed it, and planned for its release.
JFH (John): I saw that you recorded this entirely at your home studio. I was impressed with the quality of sound. Was the whole process all you or did you pull in outside help for engineering or mixing?
Tony: It was mostly done all by me—all recorded in my home office. I performed the vocals, keys, and other digital elements. I am blessed with some amazing, selfless, and very talented brothers in the Lord. Guitar, bass, and drums were performed by brothers, and another brother came over for several over-the-shoulder mixing sessions acting as another set of ears for me. Yet another brother listened to my final mixdowns and offered some thoughts for tweaking certain elements. All production and mixing were done in my home office (and in the car), and I sent it out to be mastered.
JFH (John): When I first heard your voice, I could have sworn I heard it before. I'm curious what vocalists you would say are influences on you?
Tony: My list would consist of a lot of the pop music greats, names you've heard a million times before, like Michael Jackson, Freddie Mercury, Stevie Wonder, Billy Joel, Peter Gabriel, etc. However, I think what I observed and took more from those artists instead of trying to copy their sound and style was listening to and studying the emotion they poured into their performances.
JFH (John): What were some of the themes you wanted to explore on this record?
Tony: Testimony was the main theme. I couldn't break from it. I wanted something that was personal to me, something I've lived and experienced with the Lord so that I could sing it with honest conviction. David wrote psalms of all types of emotion, and he is one of the best examples in the Bible of a life lived in relationship with the Lord. He wrote psalms of pain, sorrow, joy, you name it. I didn't want to shy away from that in my writing.
JFH (John): Some of the songs felt like you recounting an experience you had (like on "Be Still"). Were these songs borne out of particular experiences or just general thoughts and observations?
Tony: Every song on this album came from personal experience in one way or another, some specific, some broad. Nothing on this album is a general thought. Certainly, I don't avoid being metaphorical in the lyrics of this album, but it still relates to a specific story and testimony for me.
JFH (John): Is there some imagery you were trying to evoke in the cover art with the juxtaposition of light clouds vs. dark?
Tony: I took the photo that is the album cover. On the way to a friend's house one early-September evening, I was witness to that sky. It was one of the most incredible things I'd ever seen. My iPhone did the best job it could with capturing its beauty, but it was something else entirely to see in person. I can barely describe the breadth of detail every which way you looked. I started snapping photos and immediately thought, "this is my album cover." To me it just had so many implications: the space between the light and the dark, spiritual warfare, the storm being over and blue sky shining through, etc. It felt like a personal gift from the Lord to me. It also struck inspiration for the final lyrics for the song 'One Day' which had been hanging in limbo for a few weeks at the time.
JFH (John): What's next for you? How soon could we expect new music?
Tony: I'm still writing, still creating. I have an EP in the works currently, and I'm scheduling for a June 2021 release date. A full-length second album is also in the works, with several songs already written for it, but that might be another year or two away from a release. My goal is to continue learning from the Lord. I don't want to lose sight of what He's called me to do, and I want to make sure I'm listening to His leading. He hasn't led me astray. My hope would be that eventually there are live performances of some kind. Obviously in 2020 that doesn't look quite the same.
JFH (John): What are the best ways for new listeners to connect with you?
Tony: Instagram and Facebook have been the best ways so far.
JFH (John): Finally, a silly question: Would you rather perform at a youth group lock-in where the only drink served is Mt Dew or shoot a music video in the middle of the Canadian wilderness?
Tony: Is this a trick question? Amazon sells heated blankets, right?