Jesus freak Hideout (Scott Fryberger): Who are the current members of Exiting the Fall, and who plays what instrument?
Kevin Klein: Exiting the Fall is Matthew Vacaro (Vocals), Filipe Inacio (Guitar), Kevin Klein (Guitar/vocals), DJ Williams (Bass) and Jonathan Miller (Drums).
JFH (Scott): What does the name "Exiting the Fall" mean?
Kevin: The world tells us to embrace our fallen paths and wills, and the band believes in a group of people who strive for something greater than themselves.
JFH (Scott): When did the band form?
Kevin: The band, as is now, has been together for about a year, but Exiting the Fall has been around for about 4 years overall. Our old singer, John Cissel, had a vision of forming a band and ministering through hardcore music.
JFH (Scott): What bands have inspired your Spirit-filled hardcore sound?
Kevin: It's funny. I would say most of the band doesn't really listen to all that much "hardcore" or heavy music. We are all into a lot of different styles that include artists who influence us like Ascend the Hill, Copeland, and Hillsong. Most of us play in worship team and stuff like that as well. But as for hardcore bands who influence our sound and lyrics, I would say August Burns Red, Oh, Sleeper, For Today and The Ghost Inside are on the top of the list.
JFH (Scott): Do you get opportunities to tour very often?
Kevin: We had our first tour last summer and it was absolutely incredible. We played MA, NH, ME, MI, and PA. The tour was not planned by a label or anything like that. We all, with the help of our God and the opportunities He gave, put all we had into the "Parables" tour; and it was great. Definitely one of the marking experiences in my life and I know it's true for the other guys as well. We met so many people and encountered so many different stories. We would love to tour more and plan on having another tour in 2012 and eventually touring full-time.
JFH (Scott): How often do you get together to work on new material?
Kevin: We practice on Saturdays. Usually after practicing our set, we start writing a bit and bring in ideas we came up with throughout the week.
JFH (Scott): Is your first full-length in the works?
Kevin: Yes, recently we been experimenting with different writing methods. Our vocalist Matt and I have been writing a lot of our musical idea on this program called Guitar Pro 6. The intro to our song "The Great Lie" was first written as an idea on Guitar Pro. Many times, we write entire songs, choose the parts we want, and sit down and practice the parts with the band that we wrote on a computer! It's pretty weird. Haha. But we also have been adding in some "natural flavor," if you will. So it will be interesting to see how it all comes out.
JFH (Scott): Are you seeking record label attention, or do you wish to remain independent?
Kevin: It really all depends, man. As an independent band we have been doing well, financially and in other ways. Don't get me wrong, I'm not saying we wouldn't want to get signed. We just don't want to jump into anything, like a lot of young bands do, without knowing that is where we need to be. We want a label that can understand that our mission is bigger than music, records, sales and what not.
JFH (Scott): What has God been teaching you lately?
Kevin: He is greater than every little thing in this life. Life can seem so large at times, you know? But in truth, this is nothing at all. And God's been teaching me that that should be the perceptive and mentality in which I live my life and how I love others.


"Speak To Me," The New EP From Saint Esprit, Now Available
Sat, 15 Feb 2020 16:00:00 EST

Landry Cantrell Releases "REM" In Time For Valentine's Day
Sat, 15 Feb 2020 16:00:00 EST

Matthew West Releases New Album, "Brand New"
Fri, 14 Feb 2020 22:50:00 EST

TC, aka The Collector, Releases New Single, "Dusty Bible"
Fri, 14 Feb 2020 22:50:00 EST

JDun Releases New Single, "I Choose You"
Fri, 14 Feb 2020 22:50:00 EST

LEDGER Drops New Single, "My Arms," Today
Fri, 14 Feb 2020 12:50:00 EST

Click here for more News Headlines
!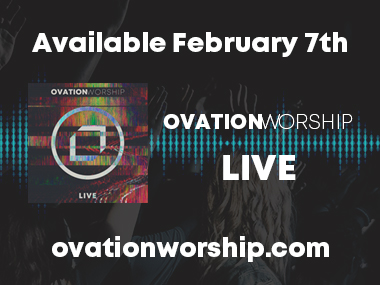 ---
---
---
---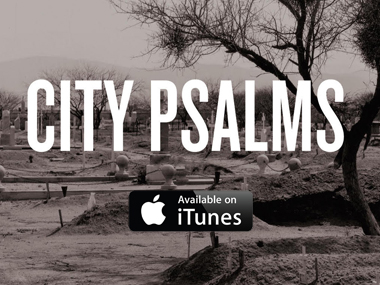 ---
---
---
---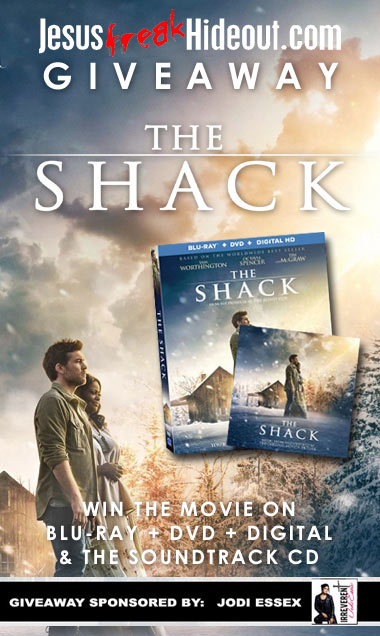 ---