Hailing from Lawrenceville, Georgia, singer-songwriter Benjamin Daniel (Kunz) introduces himself to the music world with his debut album, titled Shaping Season (Volume 1). To garner a picture of his musical approach, think of the indie acoustic sonics of early Sufjan Stevens and a more subdued Josh Garrels, vocally. Also, the best description for the lyrics are that they are devotional, with many rising and falling like the Psalms they were no doubt drawing from for inspiration. These aren't songs for corporate Sunday gathering consumption, but tunes tailored for the mundane Mondays or lonely weekend nights.
Highlights for this reviewer aren't hard to find, starting right from the start with lead song "The Aching." Lyrically, Benjamin shows with lines like the opening two, "take my trembling hand/Jesus, I'm an awful mess I really am," a willingness to bare his soul early and often. It's a welcome and relatable vulnerability that his pleading vocals match perfectly. "Fall, Sky" is both lament and praise as he surrenders convincingly, "we grow our roots in sinking sand/distraught as time destroys our plans/so what can I do but lift my hands?" Other high points are the stick-with-you "Inside My Shadow," and the back-to-back "Homebody" and "Alone*." (Yes, that asterisk is on purpose, and for a great explanation for why it's there, check out the recent JFH Podcast featuring an interview of Ben talking about his album, among a wider range of other topics.)
Suffice it to say, you should soak each of the aforementioned songs with a few listens, and lyrics in hand, to mine all the gold present. Lastly of note are the effective combination of the closing two tracks, "Shaping Season" and "Nosebleed." Again, not to sound redundant, but Daniels has an artful lyrical touch which he uses to bring the album to a satisfying conclusion. Overall, if there was any small nitpick to make of this excellent debut, it would only be that a few songs take on a sameness in sound across the thirteen tracks. However, this is more than made up for with lyrics that capture the ups and downs of a psalmist's pen like that of King David.
Ultimately, with the amount of pressure and anticipation on debut albums, it could be a delightfully scary endeavor to release your heart into the world. On one hand, it's essential to make a good first impression, and the amount of soul and time you've had to craft these first batch of songs may never be yours again. It's for this reason I am a big fan of first tries; it's an introduction, and just like meeting someone in real life for the first time it can be a bit awkward. Thankfully, Ben has made the introduction about as seamless as possible, and in the process delivered a fine album in Shaping Seasons, Volume 1. In fact, so much so that I eagerly await the forthcoming follow-up slated for later this year. Do yourself a favor, pour yourself a hot beverage and take these tunes in slowly, allowing them to settle deep in your soul. Perhaps even allow them a place to remind you of the goodness of our Maker, even amid potentially painful shaping seasons.
- Review date: 5/12/20, written by
Josh Balogh
of Jesusfreakhideout.com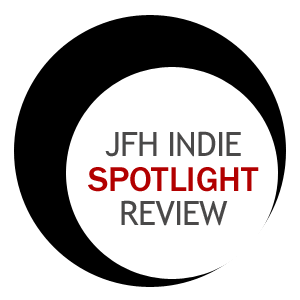 Record Label:
None

Album length:
13 tracks: 38 minutes, 44 seconds

Street Date:
April 17, 2020

Buy It:
iTunes

Buy It:
Bandcamp

Stream It:
Spotify
The Aching (3:05)
Fall, Sky (4:08)
Inside My Shadow (2:31)
Tax Day (Blessed Be) (3:37)
Homebody (4:55)
Alone* (4:17)
Don't Be Shaken (5:03)
Life Noise (3:51)
Kalmar's Song (4:41)
Lifted (0:32)
On Fallen Things (3:12)
Shaping Season (5:29)
Nosebleed (3:23)