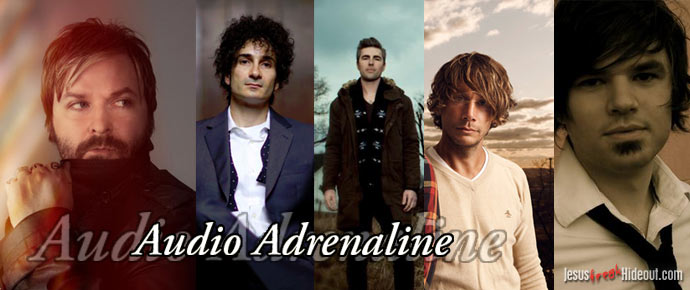 Left to right: Kevin Max, Dave Ghazarian, Jared Byers, Will McGinniss, Jason Walker
Well, the cat's out of the bag! We had been keeping the lid on the recent leaked Audio Adrenaline news at the request of the band, but apparently not everyone around the web got that memo. So with the news out that dc Talk's Kevin Max is taking over lead vocal duties for Audio Adrenaline (who disbanded in 2007 and are reuniting this year... sort of), something interesting comes to mind...
See, only one member of Audio Adrenaline is returning: bass player Will McGinniss. Joining Will is Kevin Max (dc Talk), Jared Byers (Bleach), Dave Ghazarian (Superchick, Church of Rhythm) and Jason Walker (Know Hope Collective).
So with the 'new' AudioA being an amalgam of previous popular bands in the Christian music circle, an interesting question can be posed:
Who is YOUR Christian Music Dream Team?? Dream away in the comment field below, friends!
--John DiBiase