With the staff's recent picks of their Top 15 favorite albums of all time, I decided to pitch in... but only came up with 5. See, I am only 18 and I have only followed music avidly for a couple of years. That is why there is a lack of 1990s bands and why there are only five bands on the list.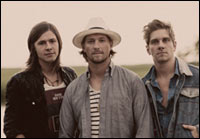 1. Needtobreathe
I hail from the same South Carolina woods as Needtobreathe and I have aged along with them. With a killer live show featuring varied versions of Needtobreathe classics, it is hard to not be a fan of Needtobreathe. They are catchy and real to who they are. They are the oddball on this list because they do not have a heavy side, but they appeal to my deep southern streak.
Albums: The Reckoning, Rivers in the Wasteland, The Heat
Songs: We Could Run Away, State I'm In, Keep Your Eyes Open, Cops, Angel at my Door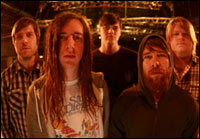 2. Underoath (2004-present)
Spencer Chamberlain and company are incredible songwriters and talented musicians. Chamberlain and Gillespie create a vocal combination unlike any other band. All of their albums have distinct qualities that make them refreshing, yet they all have the signature sound of Underoath greatness. The talent is evident in the music and the songs fit in arenas and will blow out your speakers. "Epic" is a overused cliche but it is the only word to describe this larger than life style of music. I will see them live on the Rebirth Tour for the first time so get your tickets because they are almost all gone.
Albums: Define the Great Line, Lost in the Sound of Separation Disambiguation
Songs: Writing on the Walls, Catch Myself Catching Myself, Desperate Times Desperate Measures, In Regards to Myself, Young and Aspiring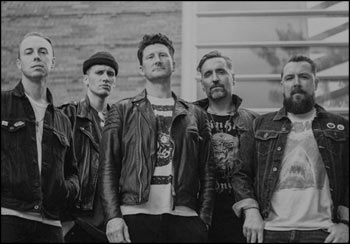 3. Anberlin
Stephen Christian's vocals were so pure and talented but the rest of the band had talent also. Drumming prodigy Nathan Young was instrumental in memorable Anberlin moments such as the intro to Self Starter. They had a varied discography and a storied career but luckily for our hearts, they are always there for us on replay.
Albums: Cities, Vital, Lowborn
Songs: Fin, Self Starter, Dismantle Repair, ISJW, Losing it All, Stranger Ways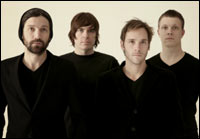 4. Emery
Emery poses many Questions and breaks down many Walls through their music. While I dont agree with *everything* the Bad Christian movement is about, I feel that it poses important questions and is authentic. Owning their own record label means that they can do unique things and change the way music works. Emery is not as heavy as Underoath, but they are more diverse and fit a similar niche.
Albums: You Were Never Alone, The Question
Songs: Thrash, Walls, In a Win Win Situation, Cutthroat Collapse, Rock Pebble Stone, So Cold I Could See My Breath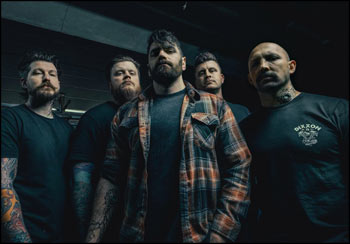 5. Wolves At The Gate
It takes a phenomenal two albums in order to make a list with the artists above, but Wolves has talent and heart. They are theologically sound, Christ centered (for real), and great musicians. They implement spoken word, screaming, and singing into their thundering drums and guitar riffs to create excellent songs. The sky is the limit for their talent, but what stands out is their heart. When I was honored to talk with Stephen Cobucci, I realized that he is 'on fire' for God and that he uses this music to preach the gospel.
Albums: VxV, Captors, Reprise EP, Heralds EP
Songs: Relief, Dead Man, Man of Sorrows, Majesty In Misery, Safeguards
Honorable Mention: Sent by Ravens was a personal favorite of mine. They didn't create their own genre or sell out arenas, but they created enjoyable hard rock that is missed in the scene today.
-- William Corbin