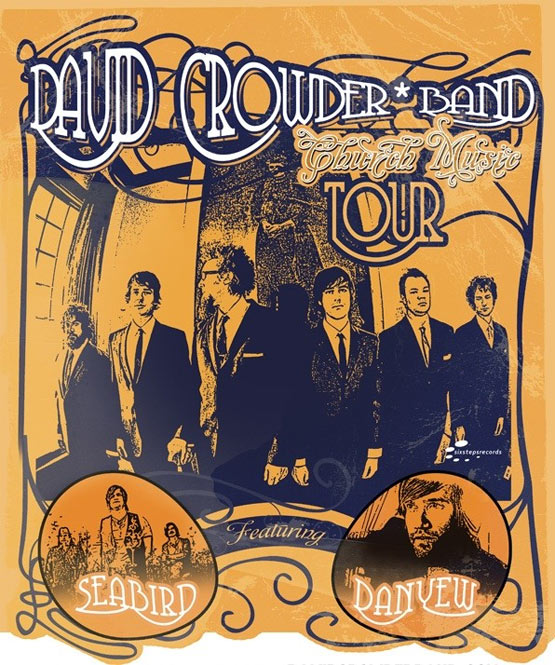 David Crowder Band, Danyew, Seabird
11/8/09, at Calvary Church in Lancaster, PA
If there was any record that completely caught me by surprise, it was David Crowder*Band's latest entry, Church Music. These guys are known for doing things out of the ordinary when it comes to the worship music genre, and they quite possibly have released one of the best worship records to date this Fall. In support of the new record, Crowder and his skilled ensemble of musicians enlisted the accompaniment of Credential Recordings' Seabird and Sparrow Records' newcomer Danyew to deliver a wonderful night of musicianship and worship.
Less than a month since the underwhelming attendance of the Creation Tour at the very same Calvary Church in Lancaster, PA, DC*B's Church Music Tour made a stop at Calvary, selling out the roomy church sanctuary on this particular Sunday evening in November. While it's debatable which tour boasted bigger names, it was clear that DC*B's audience was eager to see the worship band and join in praising their Creator.
It was a little surreal seeing Seabird and Danyew paired up again. Earlier this year during GMA Music Week, JFH actually sponsored its own showcase in Nashville, which saw Danyew opening and Seabird headlining. For the Church Music Tour, the alt piano rock foursome Seabird opened the evening. While it seemed more like an appropriate spot for Danyew (being that he's a newer artist with only an EP out currently and not a band about to release their second full-length album), Seabird was still a solid choice to get things going. With front man Aaron Morgan positioned behind a piano for the duration of their set, there's a distinct laid back, chill factor brought to their set. They opened with "Black & Blue" from their debut Til We See The Shore and then performed what may be their most recognizable song, "Rescue." Aaron joked to the audience that although they probably had never heard of Seabird, the band is set to release a new album titled Rocks Into Rivers in December, and introduced the record's first single, "Don't You Know You're Beautiful." He explained that the song was inspired by a girl whose parents had gone through a divorce and she blamed herself for it. The guys then followed the catchy piano pop song with another new one, "Believe Me," before returning to cuts from their debut. The emotional "Let Me Go On" was a nice set addition, and they then brought things to a close with "Cotton Mouth (Jargon)."
In what was one of the quickest set changes I've ever seen, Danyew was front and center and ready to play almost as soon as Seabird exited. Phil Danyew had his guitar in hand and would occasionally use Morgan's piano, with a drummer (who was outstanding) being his only other on-stage musical accompaniment. Phil also used a Macbook to aid in some of the missing instruments, which helped give the set a fuller sound. Danyew opened with "Twilight," to set a worshipful tone, and continued with "Closer We Are" from his debut EP. The lights dimmed to a moody blue as Phil sat at the piano for the standout ballad "Close Your Eyes," and then returned to his feet for "Beautiful King." The folksy and upbeat "Nothing Without You" changed things up a bit before Danyew closed with the catchy pop rock single "Streetlight."
A much longer set change was next, as we waited about half an hour for things to get set up for the headlining act. When all was ready, David Crowder*Band emerged, all clothed in black suits with varying colored ties and shoes, to support the "Church Music" theme. Crowder himself was surrounded by an arsenal of electronics - a keyboard with multiple mics and even a gadget that allowed him to connect his iPhone to the main microphone stand to give it an effect. In the back of the stage stood a wall of synthesizers and electronics, along with the drum riser and an additional drum that simply said "Steve" across the face of it. The guys got things off to a strong start with "The Veil" from the tour's title album. The electronic intro to the song was a cool way to launch the evening with a dance party/rave vibe musically, but a worshipful energy lyrically. But once the audience heard the band moving into their popular worship anthem "No One Like You," they really came alive. On either sides of the band hung large screens which displayed the lyrics for each song as they were played. This gave those wanting to join in the unique worship service an opportunity to sing along even if they didn't know the words. After "No One Like You," the band paused for Crowder to address the audience. He then mentioned the T-Pain iPhone application that alters the user's voice like the rapper does and then demonstrated it, before proceeding to use it for their performance of "Church Music - Dance[!]," which was a highlight of the night. They then shifted gears for the more mellow cover of "How He Loves," and then performed the upbeat "Eastern Hymn." The band then stepped back an album for "Glory Of It All" off of Remedy, and would surprisingly only play one other track from that record, "Everything Glorious," before the end of the night. "Here Is Our King" from A Collision was next, and then Crowder did his signature pause to ask the audience if they would mind breaking into a hoedown. And with that, DC*B performed a medley of "I Saw The Light" and the hymn "I'll Fly Away" before they moved into Church Music's delightfully joyful "Oh, Happiness."
One of the things I love most about Crowder and his band is that his accompaniment are so much more than just a few hired guns. The David Crowder*Band is a team of professional musicians who know more about music and the technicalities of things than most bands, especially when it comes to the worship genre. In addition to keys, guitars, drums and bass, you've got Mike Hogan on the violin, turntables, and fiddle, who even picks up a guitar or percussion at different times to add to the textures and flavor of the band's music. With DC*B, you can expect your church service anthems like "Everything Glorious," "O Praise Him," "Here Is Our King," and "No One Like You," while getting the more dramatic or outside-the-box songs like "You Are My Joy" and "God Almighty, None Compares." For the latter tracks, Crowder Band moved into sort of a rock opera segment that was as passionate as it was entertaining. And halfway through "Joy," Crowder stopped the song to talk about rock operas, deliberately throwing off the audience for a candid moment. After the rock opera segment, the band performed the upbeat and fun "Foreverandever Etc..." and then paused for an interlude of sorts in which David introduced the "newest member," a drum set robot that the band's drummer B-wack built called "Steve." The homemade drum offered a solo of sorts before the group performed "Everything Glorious," Church Music's "Alleluia, Sing," and Illuminate's "O Praise Him." Afterwards, Crowder admitted that the next song would truly be their last and that they don't do the leave-the-stage, come-back kind of encore. He said the message of the next song summed up their overall message, and they closed nicely with "Rescue Is Coming" from A Collision.
The Church Music Tour is easily a highlight of the Fall 2009 Tours, and a must for anyone who wants a good mix of a rock concert and a worship service. Great bands and great songs -- check out any of these artists, and this tour, if they come your way!
--
John DiBiase
, 11/12/09
Seabird Set List

01. Black & Blue
02. Rescue
03. Don't You Know You're Beautiful
04. Believe Me
05. Let Me Go On
06. Cotton Mouth (Jargon)
Danyew Set List

01. Twilight
02. Closer We Are
03. Close Your Eyes
04. Beautiful King
05. Nothing Without You
06. Streetlight
David Crowder*Band Set List

01. The Veil
02. No One Like You
03. Church Music - Dance[!]
04. How He Loves
05. Eastern Hymn
06. Glory Of It All
07. He Is Our King
08. I Saw The Light / I'll Fly Away
09. Oh, Happiness
10. You Are My Joy
11. God Almighty, None Compares
12. Foreverandever Etc...
13. "Steve"
14. Alleluia, Sing
15. Everything Glorious
16. O Praise Him
17. Rescue Is Coming

Church Music Tour 2009 Photo Gallery

click on an image for a bigger size
**vertical images cropped for thumbnails**

Seabird:

Danyew:

David Crowder*Band:

*all photos by John DiBiase and are the property of Jesusfreakhideout.com (unless otherwise noted)


Jamie Pritchard Releases First Single, "Alabaster Jar," Ahead of New EP
Tue, 31 Jan 2023 22:50:00 EST

Faith Artist Agency Launches Speaker Division, Including Members of Kutless
Mon, 30 Jan 2023 21:10:00 EST

Blessing Offor Sets Benchmarks with Full-Length Debut, "My Tribe"
Mon, 30 Jan 2023 18:35:00 EST

Bryan Andrew Wilson Drops Lyric Video for Acoustic Version of Hit, "The Ride"
Mon, 30 Jan 2023 18:32:00 EST

Shane and Shane to Release "Psalms, Hymns and Spiritual Songs (Live)"
Mon, 30 Jan 2023 18:25:00 EST

Bethel Music to Host "Come Up Here Worship Nights" This Spring
Fri, 27 Jan 2023 19:35:00 EST

Click here All News Headlines
|

RSS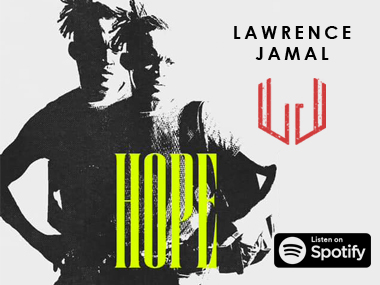 ---
---
---
---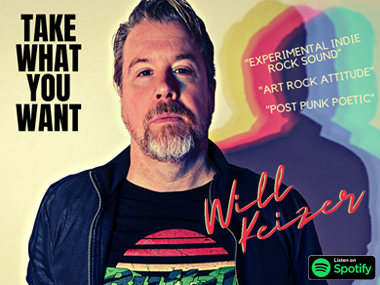 ---
---
---
---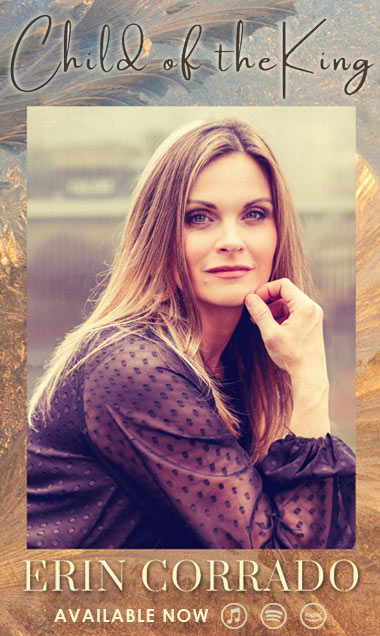 ---