Teressa Mahoney
is an independent artist from Colorado who aims to fill a spot that fans of artists like Audrey Assad and Andrew Peterson will enjoy. Mahoney has been a singer and songwriter since she was a child and, in her teens, performed at youth conferences across the country. She took a sabbatical from music to raise a family, but her passion would not be left behind. Mahoney started playing guitar again and recorded the five-song
Made New
EP in 2017. Mahoney is back two years later with an eight-song outing that maintains the pop-influenced folk sounds from her debut EP.
Beyond
contains seven original songs and also features a cover of Amy Grant's "1974."
Mahoney's music is Christ-centric and very worshipful at times. "Kairos" (a Greek word meaning a 'propitious moment for decision or action') presents a happier sounding number and a call to God's love. "Restore (Psalm 23)" plays into the larger theme of redemption and focuses on the scripture found directly in one of the most known Psalms. The Amy Grant cover of "1974" follows next in the track list and respectfully pays homage to a giant of CCM while also adding an updated sound to the 1988 hit. The acoustic guitar and overall nature of "Castle" makes it an immediate favorite. The light ambient guitar swells in the background of the verse really add a nice flavor to the mix. "Let Go" is another acoustic track and takes stories right out of the Bible (like Jacob and Esau) to make up the lyrical content. From here, Mahoney goes back to the Psalms with "Save Me O God (Psalm 69)." The slower piano and string led song is a very moving song and lyrically cries out to God for rescue. "Your Beauty Fills the Night" returns to a similar feel to that of the opener. It's another happy and upbeat song that gives praise to our "invisible God." Mahoney closes things out with "As You Go." This track is the most-stripped down on the album, with a simple acoustic guitar and piano providing the backing track initially. The track slowly adds in more instrumentation, such a strings and drums, to add some nice layers. The song is perfectly placed as the album's closer.
Beyond is a wonderfully produced album that explores our need for redemption and salvation. Teressa Mahoney proves that even though she's only recently restarted her musical career, she's no rookie trying to figure things out for the first time. The production is top notch, her voice is outstanding, and the album is laid out brilliantly from front to back. The flow of the songs fit together perfectly, and additional props should be given for the way she handled the cover of "1974." Teressa Mahoney and Beyond turned out to be quite a pleasant surprise, and her music cannot be recommended enough for fans of the aforementioned artists -- Assad, Peterson, and Grant -- as well as Sara Groves or Ellie Holcomb. Give this album a listen for yourself today.
- Review date: 4/19/19, written by
Michael Weaver
of Jesusfreakhideout.com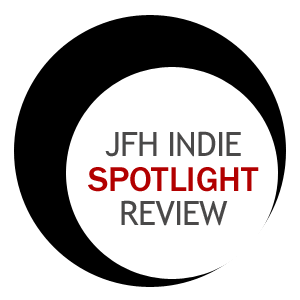 Record Label:
None

Album length:
8 tracks: 34 minutes, 11 seconds

Street Date:
March 8, 2019

Buy It:
iTunes

Buy It:
AmazonMP3
Kairos (3:53)
Restore (Psalm 23) (4:23)
1974 (4:26)
The Castle (5:04)
Let Go (3:56)
Save Me O God (Psalm 69) (5:15)
Your Beauty Fills the Night (3:33)
As You Go (3:41)