Burn the Boats
is a call to action. While lacking in production values,
Mainframe
is still able to produce a punk album with a great message that manages to stick with you. The album cover depicts four soldiers making a plan on foreign shores and the album's title gives away its message right away. Throughout history, there have been times when a commander forces his soldiers to burn their boats upon arriving on foreign shores -- effectively eliminating any means of fleeing the battle short of victory.
In the Christian life, God has demanded loyalty from His followers and Burn the Boats is both a reminder and encouragement to believers. The lyrics throughout the album are excellent and thought-provoking. The tracks "Burn the Boats," "Undivided Devotion," and the cover of Value Pac's "Don't Look Back" are all reminders of Paul's exhortations for us to "run the race" of the Christian life well (Acts 20:23-24). "Stately on the Shore" is a song rejoicing the life of one who has "fought the good fight" (2 Timothy 4:7). In the track "Shrink Ray," which alludes to Matthew 19, Mainframe sings about how the most important thing worth "all our time and money" is our dedication to Christ. Other tracks on the album focus on adjacent themes such as the song "Peter," which is about the life and perspective of the apostle looking at his own faith during the ministry of Jesus, and it concludes with "We love you Lord! Made us reborn!/Into a living hope through your resurrection"; "Dog and Pony Show" is about letting go of what the world wants from us and sticking to our "higher calling."
Musically, Burn the Boats is similar to 90's style punk in the vein of early MxPx, but is more melodic and sticks to more major keys. Unfortunately, the album suffers from poor production which varies from vocal tuning issues to some poor timing in the instrumentation to a global mixing muddiness to the entire project. Even while lo-fi production is a hallmark of the genre, this stands out as being particularly weak. Regardless, its flaws weren't enough to stop every song on this album from being an earworm that would play in my head repeatedly well after listening.
Burn the Boats presents itself as a pep talk to push you further in your Christian walk. The lyrics are rooted strongly in spiritual truth and the choruses are likely to get stuck in your head immediately. With this album, Mainframe has lovingly crafted an album that, while not executed perfectly, feels heartfelt and genuine.
- Review date: 7/6/18, written by
Mike Knipp
of Jesusfreakhideout.com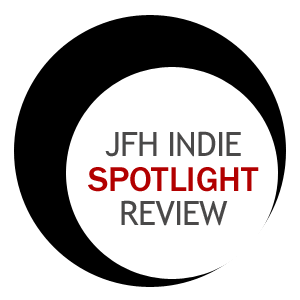 Record Label:
Indie Vision Music

Album length:
7 tracks: 31 minutes, 49 seconds

Street Date:
April 13, 2018

Buy It:
iTunes

Buy It:
AmazonMP3
Burn the Boats (5:12)
Undivided Devotion (3:30)
Peter (4:19)
Don't Look Back (2:37)
Dog & Pony Show (5:23)
Shrink Ray (3:58)
Stately on the Shore (6:50)