In an industry sadly satisfied with the often shallow embrace of pop theology, an artist will occasionally produce a record behind the scenes with a warmth and passion that has the power to remind us of the deep and genuine affection of God. Hailing from North Carolina, singer/songwriter
Jess Ray
is one such artist.
Sentimental Creatures
, her self-produced debut, is a rich exploration of the simple yet infinitely deep concepts of love, repentance, and forgiveness accompanied by an intimate musical landscape originally labeled "Friendly Folk."
The album opens with an introduction to the unmerited love of God with the charming "Too Good." A gentle guitar layered with the plucking of the banjo carries the song from verse to verse as Jess calls to the bride, "Are you hungry and have no money? / You can sit at this table / Are you thirsty and unworthy? / You can draw from this well.....It may be too good to be understood, but it's not too good to be true." Track three, "Kiss Me," is a reflection of this love to the one we hold dearest. The tender lyrics coupled with Jess's haunting vocals make this an instant highlight.
Track five, "There's Still Time," is an honest call to repentance before the apocalypse. It may seem to stand apart from what came before, but it works well in the thematic context of God's love. His love is endless, but it can't save us if we don't embrace it. "Blessed is a man / if he knows the Lamb when he sees him..... Cursed is a man / if he does not know the Lamb." But as the title suggests, "There's still time / He is patient and kind."
The songs on Sentimental Creatures never stray from a simple acoustic arrangement and this allows the emotion of the lyrics to openly seep through. It's honestly difficult not to tear up when listening to the beckon of the shepherd in "Runaway," or the relatable worry of not knowing our identity in "Twenty Four." These songs have the tendency to stick with you long through the silence and that couldn't be a better thing.
Sentimental Creatures is one of the best debuts to come out in a long time. Every song is rich with beauty and theological depth, so it's hard to find a major fault with it. If you're looking for something similar to the works of Andrew Peterson or Josh Garrels, I urge you to look no further.
- Review date: 6/1/16, written by
Lucas Munachen
of Jesusfreakhideout.com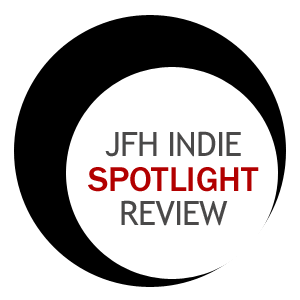 Record Label:
None

Album length:
10 tracks: 42 minutes, 16 seconds

Street Date:
May 12, 2015

Buy It:
iTunes

Buy It:
Bandcamp
Too Good (4:08)
Headed for the Hills (3:40)
Kiss You (4:53)
In the Meantime (3:07)
There's Still Time (4:27)
Healing Me (3:29)
Deserve (4:35)
Runaway (5:23)
Twenty-Four (3:55)
Dimensions (4:39)