Nathan Oswalt
is a singer/songwriter from Vancouver, WA. Oswalt draws inspiration from artists such are Charlie Puth, Troye Sivan, and Colton Dixon and this is pretty evident for his brand of alternative/pop. His second single of 2023 is entitled "STILL GOOD" and focuses on God's love and goodness to us -- even in the worst of times. Oswalt sings, "
You tell me to be patient and I'm trying, but I'm losing hope with every passing day. And it feels just like a part of me is dying, but I guess it's just the price I've got to pay
," followed by, "
Cause when it's hard to see and hard to believe: You are still good.
" These lyrics bring to mind a litany of scriptures about God's goodness and speak a simple, yet powerful, truth. Musically, the track starts off a little slower and simplistic but builds by adding some guitar and drums to the pads moving into the pre-chorus. The song hits its full pop stride at the first chorus/refrain. Here, the drums are fuller, the guitar is more prominent, and a catchy little keyboard part repeats along with the melody of the main line, "
You are still good.
" This upbeat feel continues throughout the rest of the track. Oswalt's newest single has less of an Owl City vibe than "OUTRUN," but these two songs together are definitely a great start to a solid EP (or album).
As with his previous single, "STILL GOOD" is excellently produced. It's a very professional sounding recording and Oswalt's vocals are a fantastic fit. Everything about the experience -- vocal, musical, and lyrical -- is enjoyable. Nathan Oswalt may be relatively unknown at the moment, but he's not letting this stop him from writing incredibly catchy songs with meaningful messages. If you missed "OUTRUN" earlier this year, I'd recommend going to check out "STILL GOOD" and "OUTRUN" right now.
- Review date: 8/11/23, written by
Michael Weaver
of Jesusfreakhideout.com
JFH Staff's Second Opinion
Nathan Oswalt
impressed me with his debut single earlier this year, "Outrun," and he's only continuing to impress with his latest offering, "Still Good." Oswalt takes time to let the song build up, as he describes the conflict he's having with God's will. But once we near the end of the first chorus and he shifts toward understanding that God is no less good despite Oswalt's misunderstanding, the tempo picks up and the song really gets going. It also sounds a lot more '80s-influenced, with catchy synthy melodies and electronic drums that really complement his vocals, even if it is a quieter or more reserved singing voice. Honestly, if this is the direction Oswalt is headed with future material, I'm here for it. As far as I'm concerned, he's two for two when it comes to releasing quality singles, and I can't wait to hear what's next. - Review date: 7/16/23, written by
Scott Fryberger
of Jesusfreakhideout.com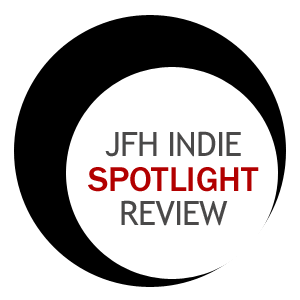 Record Label:
None

Album length:
16 tracks: 70 minutes

Street Date:
July 7, 2023

Buy It:
AmazonMP3
| | | |
| --- | --- | --- |
| Still Good (3:10) | | |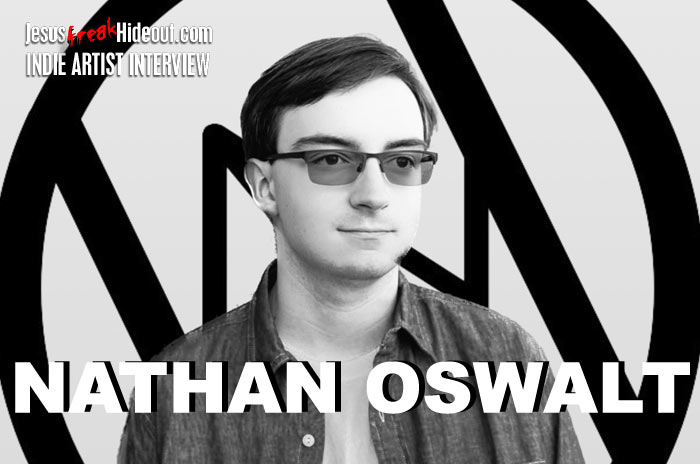 Jesus Freak Hideout (Michael Weaver): This is another really strong single for you coming off "OUTRUN" (released about five months before). How long have you been working on these songs prior to releasing them?
Nathan Oswalt: I'm not entirely sure. It honestly varies with each song. For instance, it took me about a year and a half to finish "OUTRUN", but it took me only a few months to finish "STILL GOOD".
JFH (Michael): How long have you been working on production to get to this level? You had mentioned your friend Ian helped you with "OUTRUN," but these sounds are far superior to that of a lot of independent artists that are self-producing.
Nathan: I actually worked with a different co-producer on "STILL GOOD". His name is Jonathan Campean, and he added a whole new dimension to the song by changing up the drum beat from the original demo to the final version. I absolutely loved the experience of working with him, and I hope to work with him again on future songs. In addition to his work in music production, Jonathan also plays drums for independent Christian rock band Kingray. Their music is on Spotify and all other streaming platforms, and I strongly recommend their music to my listeners.
JFH (Michael): "STILL GOOD" brings to mind several scriptures that talk about the goodness of God. Is there a particular scripture and/or life event that inspired the lyrics to this song that you'd be willing to share?
Nathan: I've been single my whole life. In fact, I've never been on a date, and I've never even had anyone ever express interest in me whatsoever. I've endured a whole lot of rejection, as well. At age 22 and having grown up in a strong circle of fellow Christians where so many of my friends and acquaintances are getting married young, the unfulfilled desire for a spouse of my own has been a difficult weight to carry. I have a strong fear of the unknown, and not knowing if I'll ever find a Godly woman to marry has been an exhausting challenge for me. In fact, it's one of the main reasons for my struggles with anxiety and depression - I've even attempted suicide twice over the last couple of years. By the grace of God, I'm still here, but I'm still wrestling with unknowns about my future. Life so far has not gone anywhere near the way I expected or wanted, and sometimes I feel as if God has abandoned me or is displeased with me in some way because I'm not focused enough on Him. I wrote "STILL GOOD" in a rare moment of clarity, reflecting on God's faithfulness to His people and how every desire is ultimately fully satisfied in Him, even when it's hard to see or believe at times. I guess I need to learn how to take my own songs' advice. Please pray for me, that I would continue to grow in faith and in trusting God with my unknowns.
JFH (Michael): The lyrics here are simple and straightforward, but it's a message that we all need to be reminded of from time to time. What would you like to see God do or reveal in others because of this song?
Nathan: In the first month after "STILL GOOD" was released, I went from having just 8 monthly listeners on Spotify to a whopping 647. In addition, "STILL GOOD" is now my first song ever to reach over 1,000 total streams on Spotify. Clearly, God has been using this song in ways that I did not expect at all. People around the world are actually listening to "STILL GOOD" now, particularly in Finland, Germany, and Brazil, which is really cool. I'm just hoping that God continues to use this song to encourage and challenge others to trust fully in Him when life gets hard.
JFH (Michael): You've talked about the song "WHO KNOWS" a few times previously, can we expect that to be your next single, or do you have something else you're finalizing first?
Nathan: "WHO KNOWS" will be my next single. I'll keep people updated on my Instagram concerning a release date once it's finished.
JFH (Michael): You also mentioned an EP release in late 2024. Are you still in the process of writing music for this venture, or are you just needing the time to record and finalize everything?
Nathan: I'm still in the process of writing new songs and trying to tell my story in a way that honors God. I'm actually considering making it a full-length album instead of just an EP. Maybe I'll drop a "Part One" EP or something and release the rest later.
JFH (Michael): What's something you'd like people to know about you as an artist?
Nathan: As I mentioned before, I've had clinical anxiety and depression for over a decade now (I call it "anxietepression" for short), which has led me to struggle to believe what's true about myself, about my life, and about my relationship with God and others. Specifically, when I'm depressed, I start to feel like God hates me, like my family and friends don't really care about me, like my music will never be "good" enough, and stuff like that - to the extent where I start living like those lies are true and refusing to accept what's actually real. It's gotten so bad that I've even attempted suicide twice in the last two years. The most recent attempt was just two weeks ago, and it was really scary to fall into such a dark place both mentally and emotionally. It forced me to re-evaluate my life, examine what was truly important to me, and start truly thinking about how I got into such a seemingly hopeless situation and how I might avoid spiraling into despair again. I spent a week at a local crisis center after the attempt to recover and do some serious soul-searching and personal examination. I'm back home now and am no longer suicidal, but if I'm being completely honest, I still don't feel like I'm in a truly good place mentally, emotionally, or spiritually. Please pray for me and for my musical endeavors as I strive to work on an album that, honestly, I may need to hear more than anyone else right now.