Still a relatively new band (formed in 2005), Alabama's own rock group Ohio Avenue hasn't really flown under the radar. They've opened for Kutless, played at Cornerstone Festival, and they've even shared the same producer as bands like Audio Adrenaline and Bleach for their 2007 EP. The group recently finished up their first full length album, with a healthy ten-song tracklist, called The Sound.
Though it's not always directly, Ohio Avenue does keep their lyrics Christ-centered. "Liar, Liar" is a good example. There's no mention of God's name in the song (or anywhere on the album), but the meaning behind it is confronting an issue many Christ followers have where we pretend that we have it all together, when we know we're just avoiding our emptiness and dryness in our spirit. The same goes for "Show Me," where lead vocalist Derek Williams seeks God's plan in the midst of feeling lost. There are also more personal (and worshipful) times too, such as in "Shine Through" and "Close To Me." The former sings of God's presence breaking through tough times in our life ("When the sunlight's fading and we're broken and abused, You will shine through, we will see You, cause when the night is darkest and the lies feel like the truth, You will shine through, we will see You"). "Close To Me" is the more personal of the two. Sometimes we get hurt by people we care for deeply, and it ends up being more painful than when others hurt us, and this song describes that and asks God where He was in it, only to be reminded that He's always there with us, and though it hurts, He will comfort us.
For the music, the name of the game here is pop rock, in the vein of artists like Switchfoot and The Fray. They also have a hint of Falling Up mixed in (if Jessy Ribordy sang in "Catch Me," it would fit perfectly on Captiva). "Liar, Liar" brings to mind a song by Taking Back Sunday called "Liar (It Takes One To Know One)." The title of the song is partly why, but if you know the TBS song, you might probably agree. "Shine Through" has a good sound that I could hear on alternative stations AND contemporary stations, and the same could also be said for "The Cure." As for vocals, think of a combination of Jars of Clay's Dan Haseltine, Abandon's Josh Engler and Switchfoot's Jon Foreman. However, despite how similar Williams sounds like any of the other singers, it doesn't come off as a carbon copy or a rip off of any of them. It also compliments their musical style very well, making the voice a perfect fit.
Ohio Avenue are an impressive group. They've only been playing for five years, and they already seem like they've been playing much longer. The Sound is a solid pop rock venture, perfect for fans the genre. It can be easy to pump out a pop rock album with ease, only to end up getting lost in obscurity. But Ohio Avenue seems to know what they're doing, and each track has a great sound. My only worry would be the lyricism. The content is grade A, but the lyrics it's encased in could use a little bit of work. But this shouldn't be too difficult of a task for these guys. I doubt it will be long before they're picked up by a major label.
- Review date: 3/3/10, written by
Scott Fryberger
of Jesusfreakhideout.com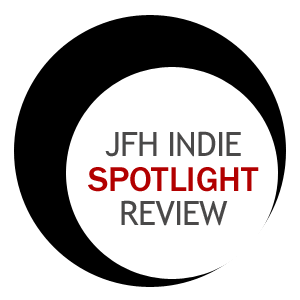 Record Label:
None

Album length:
10 tracks

Street Date:
2009

Website:
OhioAvenueBand.com
Catch Me (4:22)
Liar, Liar (3:41)
Running Away (3:29)
Shine Through (3:37)
Show Me (4:33)
The Cure (4:34)
The Sound (3:40)
Close To Me (4:20)
Broken Dreams and Secrets (4:56)
Never Be You (lost boys remix) (1:36)