Tim Ketenjian is a Los Angeles-based singer/songwriter specializing in what he calls "piano-pop" and gospel music. His third full-length album, Unveiled, just released at the end of 2020, and piano-pop is a pretty accurate classification. The music is mostly piano driven and has some aspects of contemporary Christian music, adult contemporary music, as well as obvious gospel influences -- and even a touch of the blues. The gospel sound is very apparent in a lot of the music, from the song structures, chordal options, and vocal stylings, to the usage of a choir. I think the more surprising aspect of Ketenjian's music is the usage of guitar and sax heard in several places -- such as the bluesy lick found in the opening track.
Ketenjian's vocals are quite impressive. He has a solid range and his voice easily belts out soulful sounding moments. After two upbeat tracks to open the album, Ketenjian brings the title track into the picture with a more mid-tempo song. Here Tim sings, "The veil is torn we clearly see Jesus has won the victory. The cross is for anyone willing to receive. The people of God who do believe," in the chorus. The first true slow song and piano ballad immediately follows the title track. "Always" brings in guest vocalist Chrissy Shefts who takes lead in the first verse. Chrissy and Tim complement each other in their harmonies and while singing in unison on the chorus. After "Psalms 117," Tim gets back to a gospel influenced sound with "Mighty God" -- which features some great harmonies. Just when you think you're getting a feel for the album, Ketenjian adds some jazzy saxophone into the mix in "My Joy is the Lord" to keep you guessing. My personal favorite song may be "Morning Prayer." It's another softer piano ballad that sounds like a modern hymn. The lyrics to the entire song are a prayer to the Heavenly Father and it's especially beautiful when you can hear the three Ketenjians (Tim, Mark, and Rachel) singing at once. A couple of more mid-tempo songs pick the pace up slightly before getting to "Hallelujah, He is King (Outro)." The closer is an acapella version of the break/bridge found near the end of "Join the Redeemed," where the choir joins in. It's a nice ending that really highlights the vocal talents on the album.
Just when you think Unveiled may be a little boring or vanilla, Tim Ketenjian hits you with a vocal melody or musical piece that sticks out and draws you in closer. A prime example of this is the piece that bridges two choruses together at the 3:57 mark of "Join the Redeemed." It's just really great stuff from a musical perspective. From a production standpoint, the album is super clean in sound. The production is top-notch here. Fans of worship music, piano music, or gospel music should definitely find something to love in this album. The intricacies of this album alone are worth a listen.
- Review date: 1/15/21, written by
Michael Weaver
of Jesusfreakhideout.com
JFH Staff's Second Opinion
Tim Ketenjian
's
Unveiled
is an album heavily influenced by the gospel genre and the gospel itself. Nothing really breaks new ground, but it hits all the notes it's aiming for. The upbeat tracks like "Body of Christ" or "Mighty God" give the listener a hopeful, happy feeling, while slower tracks like "Always" or "Morning Prayer" deliver on the softer, more tender moments. The production quality is good and Ketenjian is backed well by the studio band. Fans of gospel music--and maybe even Lincoln Brewster fans, given some of the guitar work--should be pleased with
Unveiled
. - Review date: 12/23/20, written by
John Underdown
of Jesusfreakhideout.com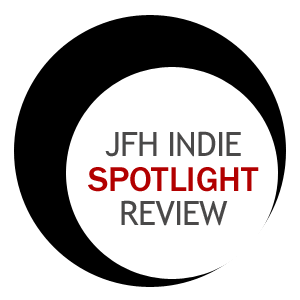 Record Label:
None

Album length:
11 tracks

Street Date:
November 27, 2020

Buy It:
iTunes
Join the Redeemed (5:00)
Body of Christ (3:58)
Unveiled (3:48)
Always (feat. Chrissy Shefts) (4:00)
Psalm 117 (3:45)
Mighty God (3:37)
My Joy Is in the Lord (3:51)
Morning Prayer (feat. Mark & Rachel Ketenjian) (4:40)
Eternal Love (4:21)
Hope's Song (3:40)
Hallelujah, He Is King (Outro) (1:34)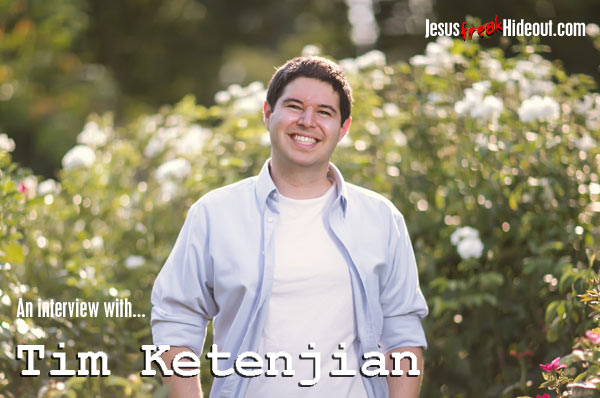 Jesus freak Hideout (Michael Weaver): The gospel influence in your music is very apparent. Did you grow up in multi-cultural churches, or was there something else that sparked this sound for you?
Tim Ketenjian: I have attended three churches in my lifetime, and I'd say the first was the most multi-cultural. The second was made up of primarily Armenians (I am 100% Armenian, ethnically), and the third church (current one) is mostly Chinese. This album definitely draws from the three different church backgrounds. However, I'd say the gospel sound mostly comes from my love for listening to gospel music. I love the runs and chords that come from that style, and I'm really glad we were able to capture some of that with this record. Special thanks to all the background singers and musicians who played on the songs; they really helped shape the sound.
JFH (Michael): Some of the melodies you use in the album are fantastic. Sometimes unexpected. Is writing like this something that comes natural to you, or is it something that you focus on during the writing process?
Tim: That's very kind - thank you! I don't know that it comes naturally to me, but when I write, I try to create with this philosophy: go for something that I'll still enjoy playing and singing in 30 years from now. I try to make chord choices that are interesting and fun to listen to multiple times. I had a co-writer on two songs, Chrissy Shefts, who is great at crafting melodies, and she had a big hand in shaping "Always" and "Eternal Love".
JFH (Michael): For the more upbeat stuff, "Join the Redeemed" is my favorite (that run at 3:57 may be my favorite part of the entire album), and for the slower it's "Morning Prayer." Can you talk about these two songs in particular?
Tim: That's so cool! Thanks!

To give some context, I had an aunt named Ruth who I was very close with. (She passed away from cancer in 2016.) She was a strong believer in Jesus, and she was also a musician. She had recorded "Morning Prayer" for her own album in 1998 (her friend wrote the lyrics and she wrote the melody). I loved that song from the time I first heard it, so when it came time to make this album, I knew I had to record it. Having my siblings on it was an added bonus and a memory we will cherish as a family.

I wrote "Join the Redeemed" in the aftermath of Aunty Ruth's death. It was the first momentous death I had experienced, so it definitely shook me, but I didn't want to write about it in a despondent way. Instead, I started to think about the ways we're still united, and I realized - you know what? She is in heaven worshiping God, and I'm on earth worshiping God. We are still part of the same family; we're just in different locations for now. That began the writing process for "Join the Redeemed". I wanted the pre-chorus/chorus to bring together the fact that Jesus unites all believers in heaven and on earth - the same Jesus who fulfilled the Old Testament prophecies, who came on Christmas, who rose on Easter, and who is coming again.
JFH (Michael): I noticed that "Morning Prayer" features a couple of other Ketenjians. Who are Mark and Rachel and how is it working with family on your album?
Tim: Mark and Rachel are my younger brother and sister. We grew up singing together with our parents, and we especially loved harmonizing with each other. It was so special to have them on this record. "Morning Prayer" was such a blessing for all three of us growing up, and it means even more now that our aunt (who wrote the music) is in heaven. It was a very moving process to record this song with them.

Additionally, the entire Ketenjian family (including parents, cousins, etc., ages 6-60) appear on the final section of "Mighty God". My aunt wrote that song in the midst of her cancer ordeal. I was so grateful to have the whole family come sing as our testimony that God is faithful and sovereign, even in our deep pain of losing a loved one.
JFH (Michael): You have two previous albums and an EP... Did you approach anything differently with your fourth outing?
Tim: I did! The previous records included what I call 'life songs', songs that dealt more with feelings than with truth. I wanted this final record of the trilogy to answer some of the questions from those first two records - to show that in the midst of growing pains, sin, broken relationships, and general uncertainty, there is truth we can stand upon. Jesus Christ is King over life and death, He offers redemption for anyone who will receive Him into their life, and He is coming again! This record was specifically made to help believers worship in their homes, using prayers, Scripture, and theology.

I got to work with a producer named Gilbert Hovsepian, who made a big difference in the sounds used on the album. My previous projects were a bit more stripped down sonically, so I really appreciated the sound palette Gilbert brought to the table for these songs.

I also had the opportunity to cover songs for the first time ("Mighty God," "Morning Prayer," "Hope's Song"). The tracklisting for this album changed multiple times over five years, but these three songs were always included. They have played a large part in my spiritual growth, and I included them in the hope they would also encourage others.
JFH (Michael): COVID has made the world a very different place in the last year, but do you have any plans to try to tour or do any shows in the near future?
Tim: Hopefully, yes :) I'm currently in discussions for potential summer tour dates. I was grateful to perform some of the new material at my one show of 2020 (before COVID hit). I'd love to do an album release show for this record, when it is safe to do so. (It may happen online).
JFH (Michael): With a pandemic and new album happening for you all in one year, what do you feel God was teaching you during this period?
Tim: One major lesson I've been learning during this period is to rest in God. There's a line on the record that says "My joy is in the Lord, the One who is faithful." I wrote that in 2018, a year when my grandmother passed away, a long-term relationship fell apart, and my sin was overwhelming. In the midst of the darkness of that period, I held onto Jesus as King over life and Victor over death. I think those same words are the ones that helped me through the craziness of 2020. "When circumstances shake, in Him, I am secure."