One of the biggest faults of recent worship releases is that their musical components hardly generate any interest. Long builds and repetitive choruses can only go so far before becoming boring. That being said, what makes
Brett Lee Miller
's debut release,
Topography
, truly exciting is the way Miller manipulates those old clichés and makes them interesting again. Inventive instrumentation and incredible arrangements keep listeners consistently uncertain as to what will come next, only to be eventually paid off with something beautiful.
Miller himself has noted that "what lies within this record is a documentation of exploring the hills and valleys Jesus has created within us." While this thesis is thematically consistent, the irony is that the actual sound of the album is a lot more atmospheric than grounded. There is certainly poetic imagery that floods the lyrics (my favorite of lines coming from "Romance" - "Fear is not the table You set/When You left/Hate is not the meal You serve/When You return"), but it's the music first that takes you to a place of worship. He utilizes a blend of electronic palettes and organic, airy strings mixed with genres of ambient, pop/rock, and even jazz influences. Though this sounds like a mish-mash of styles, there is never an instance where the music betrays the mood of the lyrics, even on opener "Texture," which constantly switches between moods itself.
Sometimes ethereal instrumentation can detract from the presence of vocals, but Miller does enough to make his voice distinct from the rest of the music. He may not have a wholly unique voice, but it hits this sweet intersection between Aaron Marsh (Copeland) and Joshua Havens (The Afters) that is quite pleasant and fitting. His vocals typically function as the soaring icing on the sonic cake, especially on "Romance" and "Salvage." The only drawback that comes with Miller's atmospheric sensibilities is that tracks 4-7 each reach an emotional peak befitting of an album closer. Listening to those songs in a row can make the experience feel like they drag on a bit too much, yet on an individual level, the fact that those songs take their time to arrive where they want to go reveals Miller's skill as a patient songwriter.
For a genre that only sees a handful of great releases each year, there's no doubt that Topography is one of them. If you're looking to pick up something with genuine passion and a wider cohesive perspective on what worship music can be like, this album should not be overlooked. With greater production, Miller is bound to keep on creating canvases of devotion that all can appreciate and take part in.
- Review date: 2/27/18, written by
Mason Haynie
of Jesusfreakhideout.com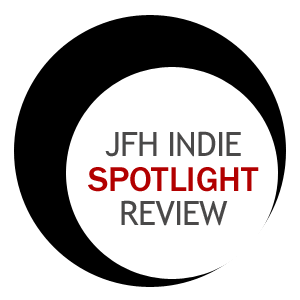 Record Label:
None

Album length:
6 tracks: 22 minutes, 5 seconds

Street Date:
March 2, 2018

Buy It:
iTunes

Buy It:
AmazonMP3
Texture (3:54)
In Us (4:04)
Romance (5:56)
Remain (4:45)
Salvage (6:35)
Afraid (5:09)
Bloom (5:01)