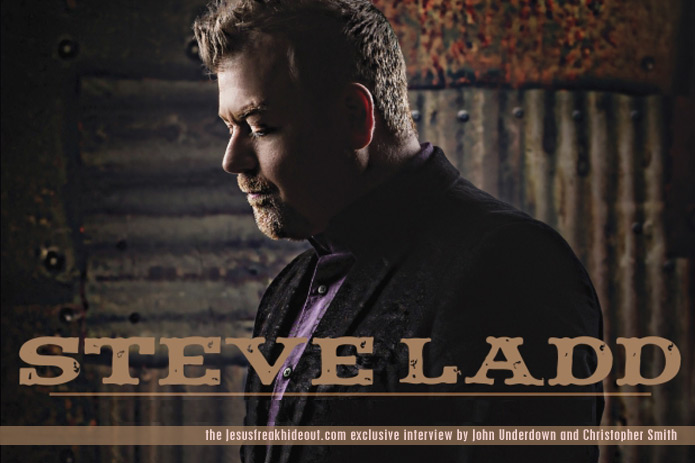 While preparing for the release his latest album
No Excuses, No Regrets
, gospel singer Steve Ladd took the time to chat with JesusFreakHideout about freedom, tent revivals, and pirates....
This interview took place on: May 16, 2017.
JFH (Christopher Smith): Can you tell us a bit about your background as an artist for those who aren't familiar with your music?
Steve Ladd: I've been singing my whole life. I started out traveling with my family, then when I was 19 I joined my first professional crew called The Anchorman, then I joined Gold City and stayed there for five years. I left seven years ago to start my solo career.
JFH (John Underdown): Your voice has good range, and the songs on No Excuses, No Regrets branch from different genres. Which style are you most comfortable with?
Steve: Thank you. I've always had a high tenor voice and would sing the high bar with the groups I was in. But since being solo I have to work on the lower register as well. I love to sing it all and feel I've been blessed with the boys that they could do a more traditional song or more modern song with that Steve Ladd flair.
JFH (Christopher): There is an overarching idea of freedom found in these songs--especially "Since I Laid My Burden Down" and "Chain Breaker"--can you share some experiences of freedom you've had in your personal life?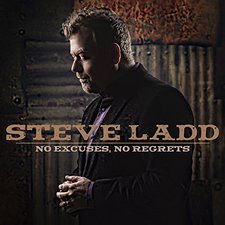 Steve: This whole album is from the journey I've been on the last couple years. Recently, I got set free from a lot of bondage from what happened to me in my childhood. I didn't particularly set out to select songs that had the theme of freedom but feel it was a God thing and I'm so glad. That's why this album so personal to me.
JFH (John): The title track deals with having courage to live a godly life and be a faithful witness. Do you ever feel trepidation at sharing the gospel? If so, how do you overcome it?
Steve: I've always been a ministry. I was raised as a child on stage being in my dad's revivals playing music and singing. I've never had any trepidation about sharing the gospel with anyone. The song spoke to me because there have been times I've been self-conscious or lacked the courage to walk through some of those doors. It's a great song and one of my favorites on the album.
JFH (John): You mention on "Since I Laid My Burdens Down" that your mom used to sing the song at tent revivals. Is that where you developed a love for gospel music?
Steve: Yes! My dad was in evangelist and we traveled as a evangelistic family all over the country. I'm the youngest of my siblings so I was the last to be on the platform playing or singing, so I would sit in the audience and listen to my siblings play and sing. I've always had a love for music--particularly gospel music.
JFH (John): "What You've Already Done" wrestles with times of doubt but ultimately leaning on God's faithfulness. What Scripture do you turn to when going through those seasons?
Steve: I love the intimacy in what you've already done. It really speaks of my life in the fact that I have had personal struggles and triumphs that even in the dark times thank the Lord and feel blessed because he's done so much in my life. The scripture I like his 1 Corinthian's 13:6-7 "Rejoiceth not in iniquity, but rejoiceth in the truth; Beareth all things, believeth all things, hopeth all things, endureth all things."
JFH (John): Pirates or ninjas?
Steve: Definitely pirates! We moved to a lake in Alabama two years ago. We bought a boat last summer and enjoy taking it out almost every day when I'm home.
JFH (Christopher): Do you have any final thoughts to share with our readers?
Steve: I hope the songs I've chosen and the passion I performed on this album will reach people's hearts. I believe we all go through these things. They maybe different times in different places but we all go through hard times, happy times, and dark times. Maybe this album will bring a little light and comfort to every listener!
Steve Ladd's latest album, No Excuses, No Regrets will be released June 9th, 2017 wherever music is sold!

Click here All News Headlines
|

RSS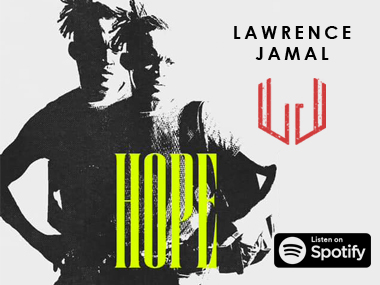 ---
---
---
---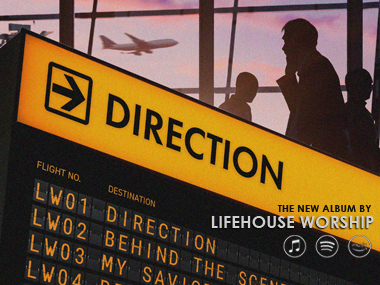 ---
---
---
---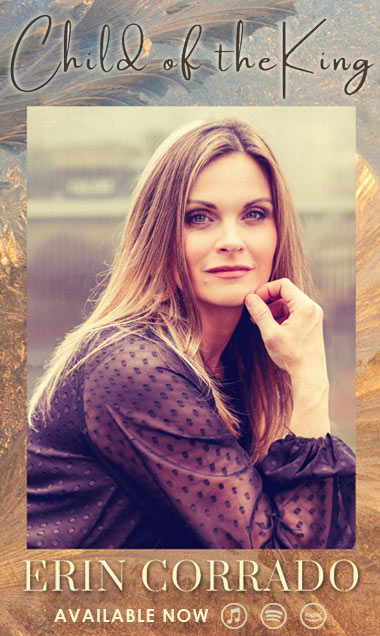 ---