NEARLY 7,000 HOUSTON, TX FANS COME OUT TO RELIENT K/SWITCHFOOT APPETITE FOR CONSTRUCTION TOUR DATE
Relient K's First Full-Length Christmas CD, Let It Snow…Let It Reindeer, Available In Stores Now; Band Wins Canadian Covenant Award For Best Modern Rock/Alternative Song
NEWS SOURCE: LB PR
November 5, 2007

November 5th, 2007— Relient K fans are coming out in droves as the platinum-selling band, along with fellow platinum rockers and co-headliner Switchfoot, continues on their 30-city Appetite For Construction fall tour. The momentum around the tour is only added to as Relient K's first full-length Christmas CD Let It Snow, Baby…Let It Reindeer recently hit streets on October 23rd, as well as a recent Canadian Covenant Award win for "Best Modern Rock/Alternative Song" with the song "Must Have Done Something Right."
With nearly half the dates under the tour belt already, attendance numbers have topped off so far with 6,817 fans coming out to the Houston, TX show. Figures for other recent shows included 3,844 in Grand Rapids, MI, 3,633 in St Paul, MN, and 3,206 in Grand Prairie, TX. The bands played for over 2,000 people at shows in Fargo, ND, Evansville, IN, and Cedar Falls, IA as well.
Fans can also anticipate the November 19th announcement of the winner in McDonald's current contest promotion, in which Relient K is a nominee. The winning music act will have their music featured in the fast food chain's TV commercial, as well as their image plastered on over 300 million french fry containers worldwide.
Relient K's Five Score And Seven Years Ago debuted at #6 on The Billboard 200 earlier this year, becoming the band's highest charting album to date and receiving rave reviews. "Five Score features irresistible pop-punk hooks and glorious Beach Boys-style harmonies, all building to an 11-minute mini-rock opera that recalls – and equals – The Who's 'A Quick One While He's Away,'" said USA Today while Alternative Press praised the album's "radio-ready power pop goodness."
# # #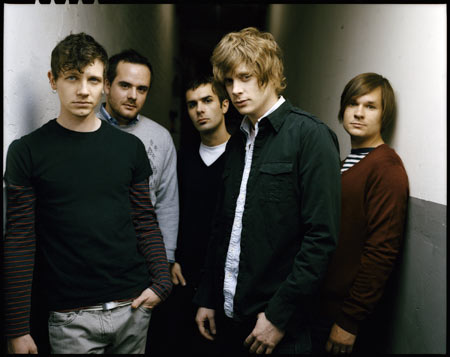 [2022]
Jan. | Feb. | March | April | May | June | July | Aug. | Sept. | Oct. | Nov. | Dec.
[2021]
Jan. | Feb. | March | April | May | June | July | Aug. | Sept. | Oct. | Nov. | Dec.
[2001 - 2022]
Visit our complete MUSIC NEWS ARCHIVE