Dreamt Music Presents: MY EPIC
NEWS SOURCE: Facedown Records
April 8, 2008
"It is our great pleasure to announce the newest band to sign to Dreamt Music, My Epic. Charlotte, NC's My Epic has just signed with Dreamt Music and their debut full length "I Am Undone" will be released this summer. My Epic will be playing Cornerstone Festival and touring this summer in support of the album so keep an eye out for them coming to a town near you. Make sure to check out the band's myspace page and listen to the track "You Became I" which is a pre-production song for the new album.
http://myspace.com/myepic
The soundtrack of a hopeful youth shimmers inside the unassuming three piece that is My Epic. Deliberately penning lyrics to subvert all basic human nature, My Epic have become the unforeseen antidote to apathy with song after song evoking raw emotion wrapped in a palpable tenderness. Soaring refrains and dynamic vocals breeze in and out of carefully sculpted songs with alternated softness and exuberance. The often heart rending melodies roll and rush around vocals that threaten to sweep you off your feet. Lyrically stunning, vital and rebellious in the most captivating way, My Epic has staked their claim on Beauty as certainly as they have taken their stand against the unremarkable. When inspiration comes from beauty the result is anything but ordinary, and for My Epic the results are unforgettable.
My Epic self-released an EP "This Is Rescue" in 2006. They have shared the stage with such bands as Across Five Aprils, Chasing Victory and Cool Hand Luke. Currently they are writing a full length for Dreamt Music/Facedown Records to be released late in the summer of 2008."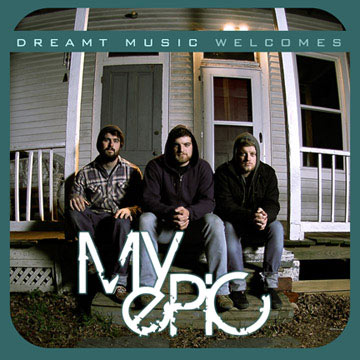 ###