MATT BRONLEEWE: AWARD WINNING PRODUCER, BEST SELLING AUTHOR BRINGS DIVERSE CREATIVE INSIGHTS TO SADDLEBACK CONFERENCE, JUNE 25-26TH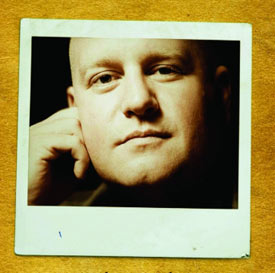 New Novel
House of Wolves
Coming Next Month From Thomas Nelson
NEWS SOURCE: Morningstar PR
June 26, 2008
(Nashville, Tennessee) –June 26, 2008 –"Diversity" is the word coined to best describe the remarkable creativity of Matt Bronleewe who will speak this week at Saddleback Church's much anticipated Worship Conference and Festival in Lake Forest, California.
Bronleewe will co-spearhead panels at the mega-church event on subjects that include studio production, song critique, vocal productions and a recording panel Q&A session for an anticipated registration of more than 1,500 worship pastors, senior pastors, and worship team members from across the U.S. and overseas.
An award winning record producer to an impressive list of top names in both pop and Christian music, Bronleewe's creativity both behind the control board as well as his creditability as a hit songwriter has to date produced multi-platinum successes and sales of more than 20 million units. A co-founding member of the multi-platinum selling band, Jars of Clay, his early formative years in the industry as a creative force in a groundbreaking Christian group that broke all boundaries to forcefully impact mainstream has given Bronleewe a unique "global" vision in his production. This is witnessed in his current "work in progress"-- the Compassionart production project which crosses continents in bringing major name artists together to aid the world's neediest.
Outside the recording studio, Bronleewe is personally enjoying his new role of best selling author.
His debut novel thriller, Illuminated, published by Thomas Nelson, reached readers in 2007. Packed with mystery and woven with accurate historical research built around the world renowned Gutenberg Bible, Illuminated formed an instant franchise for a complete series of books based on the high level international adventures of rare books dealer, August Adams.
The thousands of readers already addicted to the adventures of August Adams will hail Bronleewe's much anticipated second book, House of Wolves coming to bookstores this summer. With an official pub date of August 12th, Bronleewe anticipates a busy season of interviews on his latest literary project—this one taking readers on a suspenseful exploration of the intricate mysteries surrounding history's "most dangerous book."
For more information on the book resource online: http://www.mattbronleewe.com/
# # #

[2019]
Jan. | Feb. | March | April | May | June | July | Aug. | Sept. | Oct. | Nov. | Dec.
[2018]
Jan. | Feb. | March | April | May | June | July | Aug. | Sept. | Oct. | Nov. | Dec.
[2001 - 2017]
Visit our complete MUSIC NEWS ARCHIVE