MARK BRIGHT APPOINTED PRESIDENT AND CEO OF WORD ENTERTAINMENT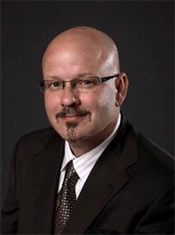 NEWS SOURCE: Word Records
November 12, 2008
Warner Bros. Records (WBR) announced Monday that renowned record producer and music publishing executive Mark Bright has been named President and CEO of Word Entertainment. As President and CEO, Bright will oversee Word Entertainment's entire operation, including the label group, publishing, distribution, and church resource divisions. Reporting to WBR Chairman and CEO Tom Whalley, Bright will be based in Word Entertainment's Nashville, TN, headquarters. Bright succeeds Word's CEO Jim Van Hook, who has decided to retire after more than 30 successful years in the faith-based music industry.
In making the announcement, Whalley said, "We're thrilled to have an executive of Mark's caliber join the Word and Warner Bros. family. With his rich musical background as an accomplished performer, songwriter, and producer combined with his successful track record as a music industry executive, Mark embodies a truly unique blend of creativity and leadership. I am confident that Mark will bring a spirit of innovation and artistry to Word Entertainment and uphold its celebrated tradition as one of the world's preeminent homes of contemporary Christian music."
Whalley continued, "I want to thank Jim for his strong and steady leadership of Word Entertainment over the past four years. His influence on the Christian music world is undeniable. Jim has been a trusted colleague and partner, and he will be missed."
"It is an honor to assume the role of President and CEO of Word Entertainment, a company that has stood for artistic excellence and integrity since its founding nearly 60 years ago," Mark Bright said. "To have the opportunity to lead Word, its amazing artists, and talented employees is a dream come true and I look forward to bringing my passion for faith-based music to this exciting new position."
"Mark will bring a lot of excitement and talent to Word Entertainment," said Word Chairman Mike Curb. "He will continue to build on the terrific team already in place, including Rod and Susan Riley, Mark Funderburg, and the other dedicated employees, artists, and songwriters. I would also like to compliment the tremendous contribution of retiring CEO Jim Van Hook, who has led the company through four important years."
A veteran record producer, Bright has worked with several multi-platinum artists including Carrie Underwood, Rascal Flatts, Sara Evans, Billy Ray Cyrus, Mark Schultz, and newcomer Whitney Duncan. Bright produced both of Underwood's best-selling albums, the multi-platinum Some Hearts, which spawned the Grammy Award-winning single "Jesus Take the Wheel" and the star's biggest single to date "Before He Cheats," and Carnival Ride, which debuted at No. 1 and has scored two No. 1 singles. Bright also produced three multi-platinum albums for Rascal Flatts, Feels Like Today, Melt, and Rascal Flatts, which collectively scored 12 Top 10 singles, including the multi-week No. 1's "These Days," "Bless the Broken Road," "Fast Cars and Freedom," and "Feels Like Today." Bright launched his production career in 1993 with the group Blackhawk, who went on to score two No. 1 singles, nine Top Ten singles, and multi-platinum album sales.
In addition, Bright formerly served as Vice President of EMI Music Publishing and co-founded one of the most successful co-ventures, Teracel Music, whose staff writers included Brett James, Rascal Flatts, and Danny Wells. The Teracel catalog includes No. 1 hits by Kenny Chesney, Rascal Flatts, Martina McBride and Jessica Andrews.
The founder and former head of the Provident Music Group, Van Hook retreated from the music industry for just four months before returning in an academic role. He was named first deanship of Belmont University's new Mike Curb College of Entertainment and Music Business. In 2004, Van Hook added the leadership of Word Entertainment to his resume and, through a unique relationship with Curb and Warner Bros., Van Hook turned Curb College into the only institution in the music business with a dean who was active as an executive in the music industry. In 2006, Van Hook stepped down from his role at Belmont to devote his attention to Word. Under his entrepreneurial and experienced hand, the company completely transformed its business model, facing head on the challenges of today while positioning Word for the future. During his tenure, the company signed such exciting talents as pureNRG, Group 1 Crew, Francesca Battistelli, and Diamond Rio. Word also continued to build the careers of such artists as Point of Grace, Mark Schultz, and BarlowGirl, and was named Billboard's Christian Imprint of the Year for the last two years.
###