"BEAUTIFUL FAITH" WOMEN SHARE THE VISION ON JCTV "TOP 3"
NOVEMBER 24TH WEEK AIRING FOCUSES ON "WOMEN WITH A MESSAGE"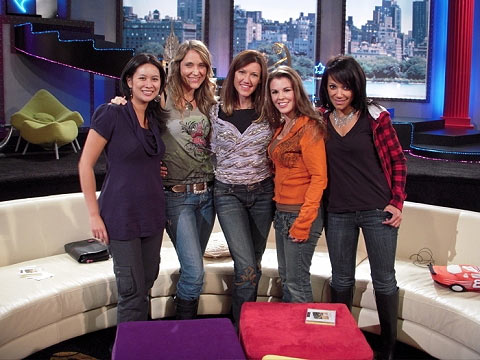 NEWS SOURCE: Bozeman Media
November 19, 2008
(NASHVILLE, TENNESSEE) – November 20, 2008 – Beautiful Faith, the newly released collection of inspirational and worshipful songs from 13 gifted Christian women singer/songwriters who forge the project's unique and fresh alliance of sound, will put a "face" on their message next week on JCTV.
A "quartet" of faces in fact, as three of the Beautiful Faith artists join fellow artist and project creator/producer, Larissa Lam, on the set of JCTV's popular "Top 3."
A regular host on the JCTV Christian network which reaches global audiences under the TBN umbrella, Larissa Lam is the visionary behind the creation of Beautiful Faith—a three-fold ministry which includes music, testimonies, and seminars/concerts targeted to encourage women to discover their identity in Christ and share their own 'Beautiful Faith' to impact their world.
The Beautiful Faith CD is the debut title in the Higher Sounds compilation series being introduced by California based LOG Records. The project has national distribution through GoGlobal Entertainment/Koch. Larissa Lam's track from the album, Listen to Our Hearts, is currently impacting nationally at Christian radio's AC/Inspo formats.
###