American Idol Alumni Jason Allen Rich Shares
A Beautiful Life With Eager Audiences
Project Debuts April 7th With VSR Music Group And EMI Christian Music Distribution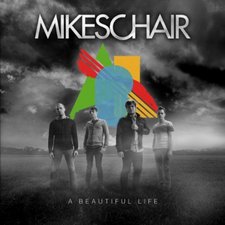 NEWS SOURCE: Vining Media
February 13, 2009
February 13, 2009 - Nashville, TN - Singer and songwriter Jason Allen Rich will release A Beautiful Life with VSR Music Group on April 7th. The debut project from this alumni of American Idol will be distributed through EMI CMG Music Distribution.
Choosing to open his heart and write songs about his faith and his very own life experiences, A Beautiful Life is sure to prove why Jason Allen Rich is well on his way to becoming one of contemporary Christian music's brightest new talents. Penning all the songs, with the exception of partnering with friend and songwriter Chris Kuti (Chris and Conrad) for "Redefine," his debut offering showcases not only his vocal abilities but his talents as a heartfelt and honest songwriter.
"I know I need to relay my words and thoughts to people so that they can see and hear God's grace and beauty," Rich explains. "Hopefully there is something I can share that will move them closer to the Lord in their own walk."
Comprising spiritually provoking and emotionally-charged songs into A Beautiful Life, Jason Allen Rich deeply wants to connect with the listener and to lead them to a place of worship and intimacy. Most importantly, "I want to grow as a follower of Christ," he states. "It is essential for God to be our focus, and if I am able to use my gifts to influence others to recognize that, then I believe this is my life's calling!"
Rich was raised in the small town of Cedar Falls, Iowa, beginning his musical career at age 18 as a worship leader in his home church. He honed his craft into a seasoned musician and songwriter with the influences of fellow singer/songwriters, such as Dave Barnes, Brandon Heath and Shane & Shane, to Jeremy Camp and Shawn McDonald. Rich is currently leading worship at Prairie Lakes Church in Cedar Falls with plans in place to tour the new project.
Rich is best known for appearing on "American Idol" during Season 7. Not a stranger to adversity, he shares, "Each week on the show was a whole new experience. I had some tough experiences on 'Idol,' but the one thing it did for me was solidify God's call on my life to minister through music."
The first single to be released to radio, "Taste and See," goes for adds February 23 at AC, CHR and Inspo stations.
"My goal with 'Taste and See' is to bring biblical words to life with the truth that God has revealed in His creation," Rich explains. "He is the reason for everything around me and every breath I take, and because of that it is in our obedience that we should strive to be completely what He desires of us. This song is my hope for hearts to take a big step in to God's love -- and to then take action in the knowledge that we were made to be His broken children."
"We were very excited to have the opportunity to sign Jason Allen Rich," states Jason Anderson, CFO, VSR Music Group. "We feel not only is he an amazing vocal talent, but has an excellent background as a worship leader. To top it off, he is an accomplished writer and a true artist."
Pre-orders of A Beautiful Life are now available at www.myspace.com/jasonallenrich and www.myspace.com/vsrmusic
###

[2020]
Jan. | Feb. | March | April | May | June | July | Aug. | Sept. | Oct. | Nov. | Dec.
[2019]
Jan. | Feb. | March | April | May | June | July | Aug. | Sept. | Oct. | Nov. | Dec.
[2001 - 2018]
Visit our complete MUSIC NEWS ARCHIVE