THE DON MOEN COMPANY
LAUNCHES RADIO DIVISION,
IN PARTNERNSHIP WITH BATTAGLIA-FROST CREATIVE PRODUCTIONS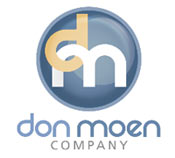 NEWS SOURCE: Vining Media
February 25, 2009
Nashville, Tennessee - (February 25, 2009) - Today, the Don Moen Company announced the formation of its new radio division, as well as a strategic partnership with Christian radio luminaries Joe Battaglia and John Frost's newly formed Battaglia-Frost Creative Productions.
The new organization's first production will be a syndicated Sunday morning drive-time radio show hosted by Don Moen, featuring new and classic worship music, interviews with leading musical artists, pastors and Christian leaders, as well as testimonies of how God is working around the globe. The three-hour show will launch in the second quarter of 2009.
Don Moen comments, "I have always felt that radio would play a key part in allowing me to communicate a much needed message of hope, comfort and encouragement to a hurting world. I can think of no better partners to have in this endeavor than Joe Battaglia and John Frost."
Both Battaglia and Frost are well-known leaders in the Christian Radio Industry. Battaglia has served on both the National Religious Broadcasters (NRB) and Gospel Music Association (GMA) Boards, as well as 14 years as Chairman of the Steering Committee for the National Christian Radio Seminar (now renamed CMB), a division of the GMA. Frost, recently named by R&R as one of the "Most Influential" people in Christian music, is a driving force behind the dramatic growth of Christian music radio. His mainstream programming strategies and research principles have helped to create and develop some of America's most successful Christian music stations. Battaglia and Frost both have been recipients of the Scott Campbell Industry Achievement Award, a yearly award given by the Gospel Music Association/CMB to individuals who have made a significant impact on the growth of the Christian music radio industry.
In a joint statement, Battaglia and Frost commented, "Working with Don to create a show that will have broad appeal among Christian radio listeners is not only a privilege but an answer to prayer. We are especially excited to tap Don's unique ability to transcend age, denomination, ethnicity and nationality in bringing Christians together."
Moen Company President & CEO, Chris Long, adds, "Radio is the perfect medium for Don's message of hope, comfort and encouragement, particularly in the current economic climate we are going through. We are also grateful to have David Senes, former national program director for the WAY-FM Network, join the team in the role of series producer, and WOW brand manager Scott Hughes as chief strategist to develop live event, direct marketing and private brand synergies."
Stations interested in carrying the show and potential advertisers should contact Joe Battaglia at 201-847-1292 or joeb@renn.com.
The Don Moen Company was started in 2008 by platinum-selling recording artist, songwriter and worship leader, Don Moen. Moen is past president of Integrity Music, the first worship leader with a truly global following and is considered by many around the world to be the father of the modern worship movement.
The new radio division joins other Moen entities which resource the Church including MediaShout, the leading multimedia presentation software program, www.worshipmusic.com, a leading retailer of worship resources and www.worshipteam.com, a cutting edge web application designed to schedule worship teams and legally distribute digital content to team members.
For more information, visit www.donmoencompany.com or contact Jeremy Bentley at 615 298-4343 or jeremy@donmoen.com.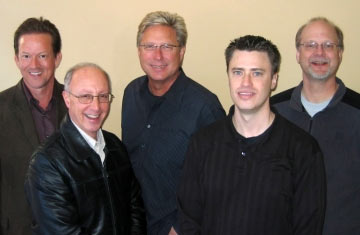 (L-R): John Frost, Joe Battaglia, Don Moen, David Senes, Chris Long. Photo courtesy of Don Moen Company.
###

[2020]
Jan. | Feb. | March | April | May | June | July | Aug. | Sept. | Oct. | Nov. | Dec.
[2019]
Jan. | Feb. | March | April | May | June | July | Aug. | Sept. | Oct. | Nov. | Dec.
[2001 - 2018]
Visit our complete MUSIC NEWS ARCHIVE