INDELIBLE CREATIVE GROUP CONTINUES TO EXPAND ITS REACH IN THE WORLD OF MUSIC, FILM, AND MEDIA EXPERIENCES
Upcoming 2009 releases include projects from notable artists/authors, including Max Lucado, Travis Cottrell/Beth Moore, Lenny LeBlanc and more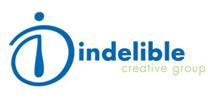 NEWS SOURCE: Rogers & Cowan
May 27, 2009
NASHVILLE, Tenn.) May 27, 2009 — Indelible Creative Group continues to expand its reach through the world of music, film and media projects. Established in 2005 by CEO, Chris Thomason, Indelible Creative Group is a music and film company based in Nashville, Tenn. creating experiences through media products that are culturally and spiritually relevant.
Indelible currently represents recording artists including Travis Cottrell, Lenny LeBlanc & Jeff Deyo, among others. Current and recent DVD releases include Max Lucado 3:16 Stories of Hope, Crave & Wide Awake Film Series from best-selling author Erwin Raphael McManus and the popular Gold-selling DVD series from children's entertainer Miss PattyCake.
"We have continued to grow our product offerings since our beginning in 2005 and2009 is very exciting for us, as it marks new milestones for Indelible in film, music, music publishing and distribution," said Chris Thomason, president/CEO, Indelible Creative Group.
Continuing a successful partnership, Indelible has extended and expanded its long-term distribution agreement with Word Distribution. Word Distribution will continue to provide distribution services for Indelible to CBA retail; with WEA (music) and LIONSGATE Home Entertainment (film) serving the general market. In addition, Indelible recently established partnerships to represent two indie music companies. Indelible will market, distribute and create products with Tent Creative Group (Rachel Scott, Paul Ramey, Michael Bahn) and ION Records (Andy Park, David Ruis).
"Word Distribution and WEA have been an integral part of our success over the years," commented Thomason. "The company offers a diverse portfolio of distribution services and Mark Funderburg and the Word team have an unwavering commitment to Indelible's mission and vision. With their help, we have continued to grow our business and reach new customers." Mark Funderburg, president of Word Distribution commented, "Word Distribution is pleased to announce the continuation of our relationship with Indelible Creative Group. The re-signed distribution deal with Indelible Creative Group, lead by industry veteran Chris Thomason, bolster's Word's position in the creative world of independent Christian labels. Chris Thomason brings a deep level of Executive and A&R experience and has expanded Indelible's catalog to now include family home entertainment, children's products and video curriculum. Indelible has grown into an entertainment company providing an avenue to reach a broad audience with its products."
Upcoming Indelible projects for 2009 include "Jesus Saves Live" the long awaited, new worship record from Travis Cottrell featuring Beth Moore, Max Lucado and Cindy Morgan. The project includes the song "Jesus Saves," already achieving radio success at Soft AC/ INSP along with Travis's signature song, "In Christ Alone." Indelible will also release Max Lucado's Fearless Worship on August 25, 2009, Click Clack Jack; A Rail Legend, Indelible's first full length Family film to release Aug 25, 2009 and Lenny LeBlanc's new worship project, releasing September of 2009.
For more information, please visit www.indelibleonline.com.
###


[2022]
Jan. | Feb. | March | April | May | June | July | Aug. | Sept. | Oct. | Nov. | Dec.
[2021]
Jan. | Feb. | March | April | May | June | July | Aug. | Sept. | Oct. | Nov. | Dec.
[2001 - 2022]
Visit our complete MUSIC NEWS ARCHIVE