JFH NEWS SHORTS FOR JUNE 7, 2009
News on Everyday Sunday, Bethany Dillon, Project 86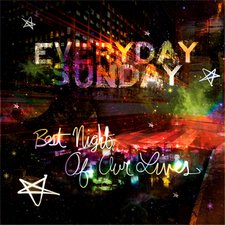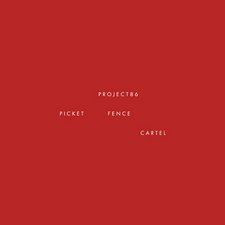 NEWS SOURCE: a Jesusfreakhideout.com report
June 7, 2009
Everyday Sunday
On Monday (tomorrow!), June 8th, Everyday Sunday will begin streaming their entire new album Best Night Of Our Lives on their MySpace page! The guys write, "Go there now to check out the Family Force 5 remix + 3 new songs at Myspace now! Listen to the whole album streaming starting Monday! Best Night Of Our Lives in stores June 16th. Make sure you join our official facebook page and twitter accounts through our Myspace page as well... Talk to you soon! - ES"
Bethany Dillon
New music from Bethany Dillon is streeting this Fall! Dillon has created a candid video to promote her new album, Stop & Listen, which drops September 8th. Check out the video below...


Project 86
As the July 14th release for Picket Fence Cartel nears, the band's news on the record continues to roll in. Check out their latest announcement about the upcoming preorder specials for the album!

"You've gotten a taste of the new jams, and hopefully a spark has started inside of you...
Now the time has come to begin PRE-ORDERING our NEW RECORD! PICKET FENCE CARTEL is still weeks away, but you can have it on your doorstep in physical form the day it drops worldwide. And this time we are doing FOUR DIFFERENT PRE-ORDERS! We will have details forthcoming shortly, but essentially you will have 4 different levels or ordering to choose from, which will include DOG TAGS, SPECIAL EDITION T-SHIRTS, EXCLUSIVE 12" VINYL, and SPECIAL EDITION SONS TO BURN BRIDGES BY CDs.

We have NEVER had pre-orders like these, with so many cool items available! Here is a little bit about what's coming your way:

*This is first time the band has done Vinyl. EVER. And we will have a very limited number available. We did special artwork for the cover by one of our favorite artists. Trust us, you will want a copy for your record collection, desk, dresser, or wall.

*The t-shirts are EXCLUSIVE. Meaning you can't get them anywhere else, even on the road from the band. This means they are special. This means you need to grab them!

*The Limited Edition Songs To Burn Your Bridges By was pressed by the band, and only 5,000 copies are in print. It has a special poetic story written by Andrew Schwab that is not available on the Tooth and Nail release. There are only a few hundred left in the hands of the band and they are a must-own for any TRUE P86 ENTHUSIAST.

Now, everyone. It's time to spread the word. Add our songs to your profiles. Add the band on iLike. Flood people with blogs and links. AND PRE-ORDER. We will have details coming. Stay tuned!!
For more info on these artists, visit the JFH Artists Database.


[2022]
Jan. | Feb. | March | April | May | June | July | Aug. | Sept. | Oct. | Nov. | Dec.
[2021]
Jan. | Feb. | March | April | May | June | July | Aug. | Sept. | Oct. | Nov. | Dec.
[2001 - 2022]
Visit our complete MUSIC NEWS ARCHIVE