JFH NEWS SHORTS FOR WEDNESDAY JUNE 10, 2009
News on Jonny Diaz, Britt Nicole, Project 86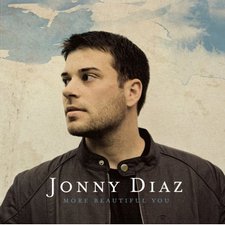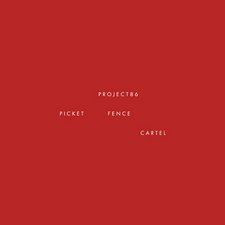 NEWS SOURCE: a Jesusfreakhideout.com report
June 10, 2009
Jonny Diaz Online Chat Tomorrow, June 11
Vining Media announced a Jonny Diaz chat event this week: "Do you want to know more about Jonny Diaz? Are you curious to know what his favorite song is? What about his favorite food, or how he came up with the idea to write his hit song "More Beautiful You"? And why did he choose to pursue music over baseball, anyway?

To find out these answers, to ask a question yourself, and to even catch Jonny playing some of his songs live, join Jonny Diaz on a live video chat this Thursday, June 11th at 7pm CST. All you have to do is just log onto www.JonnyDiaz.com. Don't miss out on this fun night!"
Britt Nicole's New Single "The Lost Get Found" Available Now
The airwaves are alive with the sound of Britt Nicole's new single, "The Lost Get Found." The song is available now at iTunes and is the title track from her second album, in stores August 11th. Britt says the tune is "simply about being who we are called to be as Christians, and through that, seeing the lost get found." Click HERE to get it now! (Source: Sparrow Records)
Project 86 Begins Picket Fence Cartel Preorders
The band announced yesterday: "You can now Pre-order our new album PICKET FENCE CARTEL NOW by going to our store here! There are FOUR different Preorders on FOUR DIFFERENT LEVELS!

Level #1: Picket Fence Cartel CD and Dog Tag for $10
Level #2: Picket Fence Cartel Limited Edition Vinyl, MP3 Download card, and Dog Tag for $15
Level #3: Picket Fence Cartel CD and Exclusive T-shirt for $20
Level #4: Picket Fence Cartel CD, DIFFERENT Exclusive T-shirt, Limited Edition Songs To Burn Your Bridges By CD, and Dog Tag for $30

These deals will NOT be available after the pre-orders end! There is VERY limited stock, so order now!!"
For more info on these artists, visit the JFH Artists Database.


[2022]
Jan. | Feb. | March | April | May | June | July | Aug. | Sept. | Oct. | Nov. | Dec.
[2021]
Jan. | Feb. | March | April | May | June | July | Aug. | Sept. | Oct. | Nov. | Dec.
[2001 - 2021]
Visit our complete MUSIC NEWS ARCHIVE