JFH NEWS SHORTS FOR TUESDAY JUNE 16, 2009
News on Everyday Sunday, Switchfoot, Skillet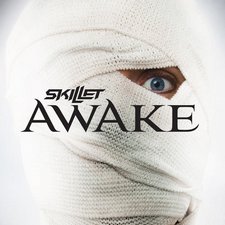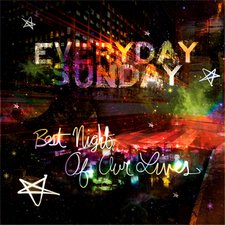 NEWS SOURCE: a Jesusfreakhideout.com report
June 16, 2009
Everyday Sunday Debut New Album Today!
Best Night Of Our Lives, the latest album from Everyday Sunday drops today! And for those who grab their music on iTunes, you can get the new remix of the album's title track, mixed by Soul Glow Activatur of Family Force 5 for just .99 cents! Check it out now on iTunes.
Switchfoot Releases Hello Hurricane Song List
Via the band's official Twitter account today, Switchfoot announced the track listing for a vinyl version of their upcoming album, Hello Hurricane. Check it out below...

Hello Hurricane (side A):
1. Needle and Haystack Life
2. Mess Of Me
3. Your Love Is A Song
4. This Is The Sound
5. Bullet Soul (John M. Perkins' Blues)
6. Enough to Let Me Go

Hello Hurricane (side B):
7. Free
8. Hello Hurricane
9. Always
10. Yet
11. Sing it Out
12. Red Eyes
Skillet Launches Awake Preorders!
Skillet launched preorders for their new album Awake, dropping on August 25th. The preorder specials all include a download of the song "Hero" and membership to the band's fanclub, while the biggest package also includes an exclusive tee and a special VIP pass. Check them out now at Skillet.com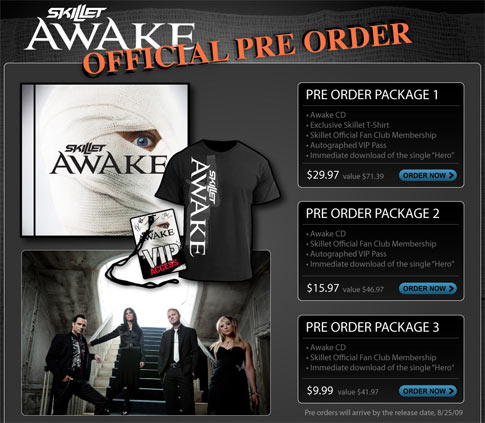 For more info on these artists, visit the JFH Artists Database.


[2022]
Jan. | Feb. | March | April | May | June | July | Aug. | Sept. | Oct. | Nov. | Dec.
[2021]
Jan. | Feb. | March | April | May | June | July | Aug. | Sept. | Oct. | Nov. | Dec.
[2001 - 2022]
Visit our complete MUSIC NEWS ARCHIVE