JOSHUA FEST PARTNERS WITH SYNTAX RECORDS FOR 6TH STRAIGHT YEAR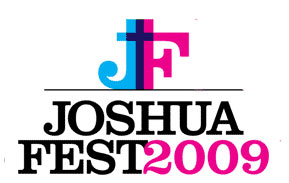 NEWS SOURCE: Syntax Records
July 20, 2009
Joshua Fest, the popular three-day, camp-style rock festival, has partnered with Syntax Records for a sixth straight year. The label has been affiliated with the event since its inception.
In addition to running the official Joshua Fest merchandise booth, offering a physical version of their QualityJunk.com music store, and helping to market and promote the event, Syntax will be contributing musical talent.
Alongside a lineup of Mxpx, Family Force Five, Emery, Project 86, Seventh Day Slumber, Falling Up, Showbread, The Classic Crime, Every Day Sunday, and Above the Golden State, you can expect to see Kaboose, Odd Thomas, Propaganda, and Jeremiah Bonds represent the world of hip hop.
"They have co-labored with us since the beginning and Joshua Fest 2009 will be no exception," JF co-founder Chris Spano said. "It just wouldn't be the same without our Syntax friends."
"Joshua Fest is the type of festival I think about all year long," Syntax Records President Tim Trudeau said.
"I've never seen anything like it. The community atmosphere of strangers becoming friends over the shared experience of bonfire meals and great music performed with a 360º view of the Sierra Mountains is just surreal."
This year's event will take place September 4 – 6 at Quincy, California's Plumas-Sierra County Fairgrounds. To purchase tickets, please visit www.itickets.com.
About JoshuaFest:
Since 2003 Joshua Fest has prided itself on being an affordable family-friendly rock festival. Attendees come together in the Sierra Mountains to enjoy more than 50 bands over a three-day span of music, camping, fellowship, and worship. For more information check out www.joshuafest.com
###


[2021]
Jan. | Feb. | March | April | May | June | July | Aug. | Sept. | Oct. | Nov. | Dec.
[2020]
Jan. | Feb. | March | April | May | June | July | Aug. | Sept. | Oct. | Nov. | Dec.
[2001 - 2020]
Visit our complete MUSIC NEWS ARCHIVE