PURPLE DOOR FESTIVAL MARKS 15th ANNIVERSARY WITH EXPANDED SCHEDULES, NEW PARTNERSHIPS AND A TOP-NOTCH LINE UP
Tickets On Sale Now For This Premiere Event, Held At Ski Roundtop In Lewisberry, PA August 13 &14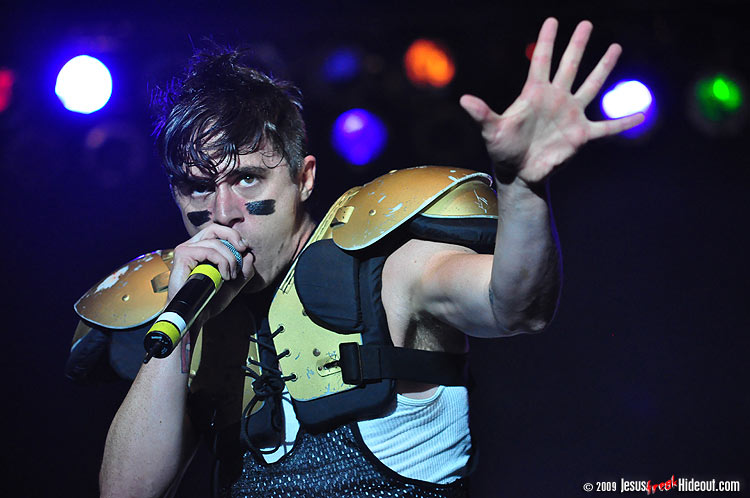 NEWS SOURCE: SPRINGBOARD Entertainment
February 22, 2010
Lancaster, PA (February 22, 2010) – Celebrating 15 years as one of the north east's premier music events, Purple Door Arts and Music Festival announces a new partnership with Facedown Records, an expanded Forum schedule with rare performances and a line up featuring some of the hottest bands from around the country for 2010. Held August 13 and 14 at Ski Roundtop in Lewisberry, PA, tickets are on sale now.
With the intent of making the HM Stage line up even bigger and better, Purple Door is partnering with Facedown Records for "Facedown Friday," featuring all bands from the label's roster.
"We are very excited to have the opportunity to team up with Purple Door to bring the first ever Facedown Night," says Jason Dunn of Facedown Records. "All four of the Facedown bands playing that night have brand new 2010 albums releasing before the fest and it's a perfect chance for people to see what Facedown is all about, from our seasoned veterans like War Of Ages and A Plea For Purging to our up and coming young bands like Onward To Olympas and In The Midst Of Lions.
The 2009 event saw the addition of a forum, featuring speakers and discussions in an intimate setting. For 2010, the Forum is hitting the stage. With the addition of a fourth stage, the Forum will feature speakers covering the hard-hitting and relevant topics of today, as well as a rare acoustic performances from industry-changing artists like Derek Webb and last year's headlining band, Family Force 5.
Other bands featured in the 2010 line up include:
Main Stage:
Family Force 5
Thousand Foot Krutch
August Burns Red
Project 86
Lecrae
The Classic Crime
House of Heroes
Children 18:3
I Am Terrified
Ivoryline
HM Stage:
Demon Hunter
Showbread
Mychildren Mybride
Texas In July
Ace Augustine
War of Ages
Gallery Stage:
Bradley Hathaway
Paper Route
Seabird
John Mark McMillan
Deas Vail
B. Reith
Esterlyn
Oceans in Love
Main Stage speakers will be Lecrae and To Write Love On Her Arms' Renee Yohee.
Tickets are available now and can be purchased through iTickets.com at a discounted advance rate of $35.50 prior to April 2nd, $39.50 before August 6th and $42.00 at the gate.
"Its hard to believe Purple Door will celebrate the big one five this year," says Festival Administrator, Chris Strayer. "Who would have known 15 years ago that our little Festival would become what it is today! We are excited to be bringing back many of the great additions to the festival we made last year plus several new elements for this year. Its going to be great!"
Additional announcements of highlights, contests and new web content for Purple Door 2010 will be coming soon.
For more up-to-the-minute information about Purple Door Arts and Music Festival, including photos and videos from last year's event, please visit www.purpledoor.com and www.twitter.com/purpledoorfest.


[2022]
Jan. | Feb. | March | April | May | June | July | Aug. | Sept. | Oct. | Nov. | Dec.
[2021]
Jan. | Feb. | March | April | May | June | July | Aug. | Sept. | Oct. | Nov. | Dec.
[2001 - 2021]
Visit our complete MUSIC NEWS ARCHIVE