GREG OLIVER AGENCY EXPANDS CLIENT SERVICES
Company Launches Merchandising Division; Enters Into Exclusive Partnership with Westone Labs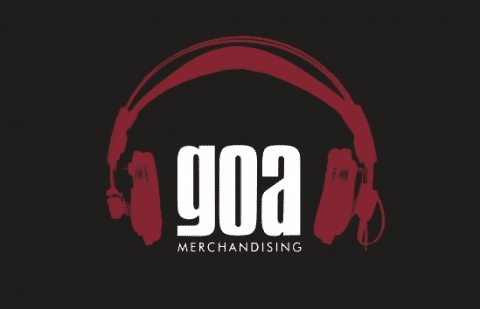 NEWS SOURCE: Savvy Media
February 26, 2010
(NASHVILLE, Tenn.) Feb. 26, 2010-- Nashville-based Greg Oliver Agency (GOA) is expanding its services to provide clients with a more comprehensive artist experience. The company announces the launch of a merchandising division as well as a new partnership with Westone Labs.
In keeping with its mission to be "in the right place, at the right time," GOA has seized the opportunity to fulfill an industry need by offering quality, creative merchandising solutions. Greg Oliver explains, "As we are looking to expand our business model beyond booking services, it seems a natural fit to provide this service to our artists. We have been overwhelmed by the positive response from artists, labels, and managers seeking a reliable merchandising resource."
GOA Merchandising products and services include design, marketing ideas/strategies, tees, hoodies, hats, jewelry, and a wide variety of miscellaneous items for any and all needs. Its goal is to be competitive in pricing, quality, and customer service. Among the first to enlist GOA Merchandising are country artists Clay Walker, Andy Griggs, and Richie McDonald (Lonestar), boxer Julio César Chávez as well as Mark Schultz, Provident Music Group's Essential Artist Services and best-selling Beachstreet Records artist Casting Crowns.
Troy Vest, vice president of marketing and artist services for Provident Label Group, attests, "Reed Trontell and the guys at GOA Merchandising have played an integral part in the growth of Essential Artist Services. They understand the business and have done a great job helping us develop products for many of our clients and partners."
For more information on GOA Merchandising, contact Reed Trontell at reed@goa-inc.com (615-790-5540) or visit www.goa-inc.com/merch.
Additionally, GOA has entered into an exclusive partnership with the leader in in-ear musicians monitors, Westone Labs. Through the GOA/Westone partnership, GOA can now offer endorsement opportunities to its artists on Westone in-ear musicians monitors. Its collaboration with Westone is the first of many endorsement/product relationships GOA plans to establish as another way to serve its artists.
"Westone Music Products is excited to establish a formal relationship with GOA," says Jeff Kwiatkowski, director of music products at Westone, Westone Labs. "Our principals of producing premier quality products and of providing a high level of customer satisfaction match well with the fundamental approaches of GOA. We look forward to a long-lasting partnership and continued collaboration with GOA."
Founded in 1991 by Greg Oliver, the Greg Oliver Agency seeks to represent with integrity, artists and bands that have a heart for ministry. GOA's goal is to balance business & ministry. Its current roster includes Mark Schultz, BarlowGirl, NewSong, Selah, Todd Agnew, Big Daddy Weave, Phil Stacey, Group 1 Crew, Abandon and others.
###


[2022]
Jan. | Feb. | March | April | May | June | July | Aug. | Sept. | Oct. | Nov. | Dec.
[2021]
Jan. | Feb. | March | April | May | June | July | Aug. | Sept. | Oct. | Nov. | Dec.
[2001 - 2021]
Visit our complete MUSIC NEWS ARCHIVE