Vicky Beeching's Eternity Invades Today
NEWS SOURCE: Spinhouse PR
April 6, 2010
MOBILE, Ala. (April 6, 2010) - Vicky Beeching releases her Integrity Music debut, Eternity Invades, today. "Today is a day I've been waiting for with great excitement for ages! My new album "Eternity Invades" released this morning!" announced Beeching on her website (www.vickybeeching.com).
Eternity Invades re-introduces Beeching as one of today's most gifted female worship leaders, and her new music is a testament to her credentials as both a thoughtful theologian and accomplished musician and songwriter. Eternity Invades offers 13 new worship songs that will have as much power being sung by intimate chapel gatherings, mega-church congregations or by just a single man or woman yearning to draw heaven into earth.
Beeching spent the week before her CD release visiting radio stations across the country to promote "Salvation Day," the first single from Eternity Invades.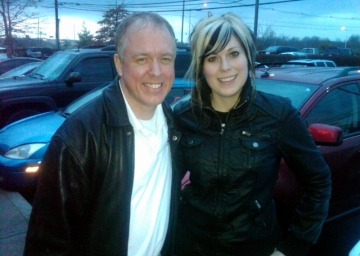 WJIE Louisville, KY with MD Chris Crian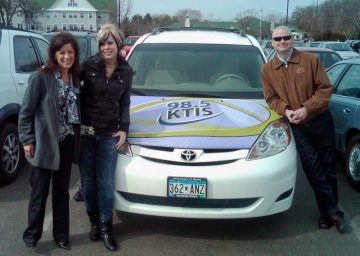 KTIS Minneapolis, MN with PD Jason Sharp and Promotions Director Morgan Wood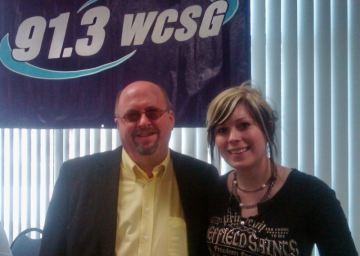 WCSG Grand Rapids, MI with PD/GM Chris Lemke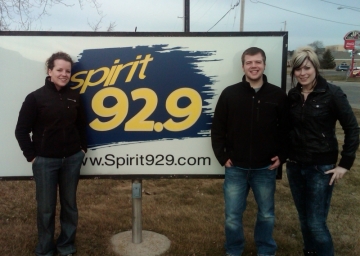 KKJM St. Cloud, MN with PD Diana Madsen and Music Director Mike Van Vooren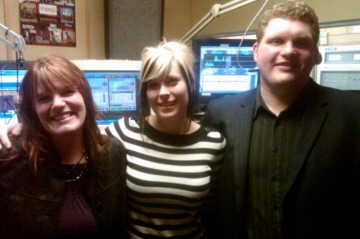 WFRN Elkhart, IN with morning show co-host Vincy and MD Doug Moore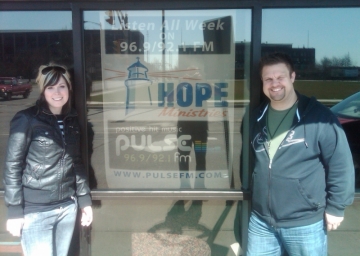 WHPZ South Bend, IN with PD Corey Mann at the local HOPE Homeless Shelter
Eternity Invades was produced by upcoming new producer Jonathan MacIntosh (a former guitarist for Tim Hughes, Brenton Brown, Kevin Max and more). Beeching wrote all of the songs on the record, including collaborations with Robin Mark, Steve Fee and others.
Beeching was raised in the UK by parents in church ministry and grandparents who served as missionaries in Africa and Israel. She began writing songs when she was just 11, and later, was inspired to prepare for her calling into music by pursuing a theology degree at Oxford University, one of Britain's most prestigious schools.
In the UK, Vicky partnered with Vineyard Music (where she worked with Integrity labelmate Brian Doerkson), writing and performing songs on the Hungry, Holy, Surrender and Best of Vineyard projects. She also worked on staff at Soul Survivor in London, contributing to their People's Album and Live Worship 2005. During these years she led worship alongside Matt Redman, Tim Hughes and Brenton Brown.
Beeching felt God calling her Stateside and obediently moved to the U.S. in 2004. Two critically acclaimed CDs later (2005's Yesterday Today and Forever and 2007's Painting The Invisible), she has led worship in almost all 50 States, as well as coast to coast across Canada and throughout Europe.
Beeching has an active blog on her website www.vickybeeching.com with photos and behind-the-scenes posts from the recording studio and on the road. Beeching's Twitter address is www.twitter.com/vickybeeching.
For more info on Vicky Beeching, visit the JFH Artists Database.


[2021]
Jan. | Feb. | March | April | May | June | July | Aug. | Sept. | Oct. | Nov. | Dec.
[2020]
Jan. | Feb. | March | April | May | June | July | Aug. | Sept. | Oct. | Nov. | Dec.
[2001 - 2020]
Visit our complete MUSIC NEWS ARCHIVE