EMI CMG LABEL GROUP COLLECTS THREE DOVE AWARDS
FOREFRONT RECORDS' TOBYMAC WINS POP/CONTEMPORARY
RECORDED SONG OF THE YEAR

sixsteps RECORDS DAVID CROWDER* BAND WINS PRAISE & WORSHIP
ALBUM OF THE YEAR

CREDENTIAL RECORDING ARTIST SWITCHFOOT WINS
ROCK RECORDED SONG OF THE YEAR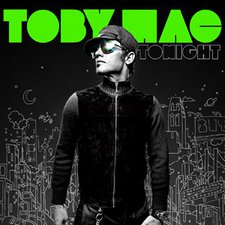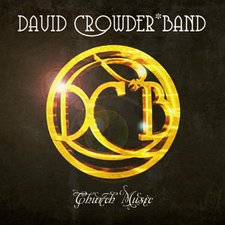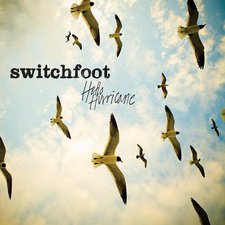 NEWS SOURCE: The M Collective
April 23, 2010
NASHVILLE, TN….April 23, 2010…EMI Christian Music Group is proud to congratulate several of their label group artists for their recent Dove Awards. The 41st Annual GMA Dove Awards were held on Wednesday, April 21, 2010, at Nashville's historic Grand Ole Opry House, and will be televised nationwide on gmc Sunday, April 25, from 8 p.m. - 10 p.m. EST.
TobyMac's "City On Our Knees," which topped the sales and radio charts faster than any of his previous singles, and spent eight weeks at #1 on the Christian Audience Chart, was awarded the Dove Award for "Pop/Contemporary Song of the Year." After celebrating his eleventh Dove Award as a solo artist (23rd career Dove), TobyMac performed "Funky Jesus Music" with his Diverse City Band.
Church Music, the latest from the David Crowder*Band, took home the top prize for "Praise and Worship Album of the Year" and is the band's first win in this category. Crowder also performed "How He Loves" with MercyMe during the televised awards show. The group now has 7 GMA Dove Awards and has raked in a total of 20 nominations total.
Switchfoot received its ninth Dove Award yesterday for Rock Recorded Song of the Year for "Mess of Me" from the band's acclaimed seventh album, Hello Hurricane, which debuted in the Top 15 of The Billboard 200 last November. A Top 15 hit at Modern Rock radio, the band has played "Mess of Me" on the "The Tonight Show with Jay Leno," "The Tonight Show with Conan O'Brien," "Jimmy Kimmel Live," "Late Night With Jimmy Fallon," and more. The song was also tapped for use by NHL Music Nights on Fox Sports Net and by ESPN for college football bumpers.
About TobyMac:
With over 10 million in career sales, his first three solo projects receiving RIAA Gold status and GRAMMY® nominations, and TobyMac's live CD/DVD taking home a GRAMMY® award, the much-celebrated and acclaimed artist recently celebrated his fifth consecutive GRAMMY® nomination with his single "City On Our Knees" receiving a nod for Best Gospel song. The single was the first release from TobyMac's latest, "TONIGHT," which also garnered him the highest sales debut of his solo career with over 78.000 units and a No. 6 Billboard Top 200 debut. Along with sold out tour dates, back-to-back radio hits, being named the GMA Dove Award's 2008 Artist of the Year, and R&R's Christian CHR Artist of the Year in 2007, TobyMac was also nominated for a 2007 American Music Award as Favorite Inspirational Artist. TobyMac's music has been featured in major motion pictures such as "hancock," "TRANSPORTER 2," and on fox sports, The NFL network, 2009 SUPERBOWL and more.
About David Crowder*Band:
Church Music is the follow-up to David Crowder*Band's 2007 release of Remedy. Along with the group's 7 GMA Dove Awards and 20 nominations, David Crowder*Band has toured with Michael W. Smith, Third Day, and Mercy Me including a headlining tour with Mute Math. The first Christian artist to be named MSN.com's Artist of the Year in 2006 as well as foster a partnership with M-Audio/Propellerhead's Reason software, Crowder is also the namesake behind premiere guitar maker Tom Anderson Guitarworks's Roadster Acoustic. They have received media coverage from such major news outlets as CNN, Fox and the New York Times. Despite the success, David Crowder*Band makes it a point to get back to University Baptist Church on most Sundays, a church they helped found near the campus of Baylor University in Waco, TX. The band is also featured at the enormously popular Passion gatherings. The group's leader David Crowder is further an acclaimed author, having penned two books, including his acclaimed, highly personal, Everybody Wants to Go to Heaven, But Nobody Wants to Die: Or (The Eschatology of Bluegrass).
About Switchfoot:
Double Platinum selling band Switchfoot, comprising Jon Foreman (vocals/guitar), Tim Foreman (bass), Chad Butler (drums), Jerome Fontamillas (keys/guitar) and Drew Shirley (guitar) – has been playing sold-out concerts since the November release of Hello Hurricane and is currently in Australia with a tour of Japan on deck before returning to the U.S. next month. Hello Hurricane has garnered acclaim and significant feature coverage in Rolling Stone, Entertainment Weekly, Paste, Billboard, USA Today, Guitar Magazine, DRUM!, Relevant, and many more. In addition to playing on virtually all of the major network late night talk shows, Switchfoot's Hello Hurricane has also helped propel the band into feature appearances on the ESPN National Championship Tailgate at the Rose Bowl Stadium for the National Championship Game, NASCAR Rev'd Up event and an appearance on the Pentagon Channel. The album's songs have been used in ad campaigns for the Verizon Wireless Blackberry Storm 2 and Overstock.com , as well as for such national TV shows and films as To Save A Life, the CW's One Tree Hill and Vampire Diaries, and more. With an ever-growing fan base, Switchfoot has also been actively involved in a number of humanitarian causes since its inception, including DATA, Bono's THE ONE Campaign, Invisible Children, To Write Love on Her Arms, and Habitat for Humanity, as well as founding its annual Bro-Am surfing and music charity event six years ago to support Stand Up For Kids. Bro-Am will happen on June 26 this year in the band's hometown of San Diego.
About sixstepsrecords:
Founded in 2000 by Louie Giglio, sixstepsrecords (www.sixstepsrecords.com) is a worship label and a division of Passion Conferences. sixstepsrecords' artists include Chris Tomlin (Hello Love), David Crowder* Band (Church Music), Charlie Hall (The Bright Sadness), Matt Redman (We Shall Not Be Shaken), Kristian Stanfill (Attention), Christy Nockels (Light Life Up) and Passion (Passion: Awakening). The label partners with Sparrow Records/EMI CMG Label Group for A&R, marketing, sales and distribution operations.
About EMI CMG Label Group:
Brentwood, Tennessee-based EMI CMG Label Group is comprised of Sparrow Records, Forefront Records, and Credential Recordings, in addition to providing A&R and marketing support for sixstepsrecords via a joint venture and licensing partnership. Balancing freedom, discipline, creativity, profitability and ministry, EMI CMG Label Group strives for excellence in artist development. The Label Group is a division of EMI Christian Music Group. For further information, please visit www.emicmg.com.
# # #
For more info on TobyMac, visit the JFH Artists Database.
For more info on David Crowder*Band, visit the JFH Artists Database.
For more info on Switchfoot, visit the JFH Artists Database.



[2021]
Jan. | Feb. | March | April | May | June | July | Aug. | Sept. | Oct. | Nov. | Dec.
[2020]
Jan. | Feb. | March | April | May | June | July | Aug. | Sept. | Oct. | Nov. | Dec.
[2001 - 2020]
Visit our complete MUSIC NEWS ARCHIVE