GRAMMY AWARD WINNER REBECCA ST. JAMES "SPEAKS OUT FOR LIFE" IN TIDEWATER AREA JULY 23RD
Area Event Will Benefit Work of Crisis Pregnancy Center of Tidewater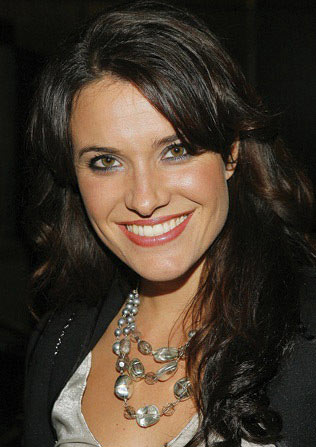 NEWS SOURCE: MorningStar PR
July 15, 2010
(Nashville, Tennessee) July 14, 2010 – Award winning Christian singer and best selling author Rebecca St. James will lend her voice of support for the Crisis Pregnancy Center of Tidewater in a special evening of music, ministry and fund raising for the mission of the local pregnancy help organization who are 'boots on the ground' in the work of life affirming.
"An Evening With Rebecca St. James" is the theme of the event being presented at 7:00 P.M. on Friday, July 23rd, at the First Baptist Church of Norfolk, located at 312 Kempsville Road. Tickets are $10.00 per person and may be resourced online at www.cpcfriends.org and by phoning the Tidewater Crisis Pregnancy Center at (757) 410-9703. Doors will open at 6:30 P.M. and a free children's program is available on a pre-registered basis.
A Grammy Award winning Christian artist whose global reach has impacted audiences through her music, inspirational message, and best selling books, Ms. St. James will be on hand at the event to share her music along with a special screening of segments of her pro life message film, Sarah's Choice, as well as address her personal voice of support for the work of the Crisis Pregnancy Center of Tidewater.
Through her research for and filming of Sarah's Choice in 2009, St. James has become a fervent national voice for the pro life movement.
In the movie, released by Pure Flix Entertainment, she portrays a young career executive on her way to top in the business world when she discovers she's pregnant outside of marriage. Her performance in the heart wrenching drama that follows profoundly personally impacted the still single Australian born singer—and it has equally touched those viewing the film. Word reaches Rebecca on a regular basis of crisis pregnancy centers around the nation who are staging special screenings of Sarah's Choice and of young women who are opting for 'life' after viewing the film.
In addition to her mainstream media support of pro life on regular television guestings such as Fox New Channel's "Hannity," Rebecca's 2010 concert schedule has increased to include a series of special national market appearances where her music and message are beamed in support of those working in the day-to-day mission field of crisis pregnancy ministries. This is the event coming to Norfolk July 23rd.
Of Crisis Pregnancy Centers such as the one in the Tidewater area, Rebecca noted in a recent interview:
"These are the real heroes of our time. Every day, 3,300 women wake up believing there is no hope, and they tragically end their pregnancies. But there is hope through the compassionate Godly network of pregnancy centers who are every day empowering women to choose life through their expression of practical support and love."
Resource Rebecca St. James online: www.myspace.com/rebeccastjames
Resource Sarah's Choice online: http://sarah.pureflix.com
For more info on Rebecca St. James, visit the JFH Artists Database.


[2022]
Jan. | Feb. | March | April | May | June | July | Aug. | Sept. | Oct. | Nov. | Dec.
[2021]
Jan. | Feb. | March | April | May | June | July | Aug. | Sept. | Oct. | Nov. | Dec.
[2001 - 2021]
Visit our complete MUSIC NEWS ARCHIVE