ALL-STAR CAST A PART OF FAITH-BASED FEATURE FILM, IíM IN LOVE WITH A CHURCH GIRL, BASED ON THE LIFE OF PASTOR AND WRITER GALLEY MOLINA, RELEASING FALL 2011
Ja Rule, Adrienne Bailon, Stephen Baldwin, Toby Mac and more star in a gripping story about second chances, redemption and faith in God

Film is currently in post-production with scoring conducted by famed composer, Bruce Fowler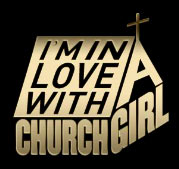 NEWS SOURCE: Rogers & Cowan
December 7, 2010
Los Angeles, Calif. (December 7, 2010) - Iím in Love with a Church Girl, the first film from Reverence Gospel Media, is slated to debut Fall 2011 featuring an all-star cast including Ja Rule (The Fast and the Furious, Shall We Dance), Adrienne Bailon (Cheetah Girls), Stephen Baldwin (Usual Suspects, The Young Riders) and Grammy Award winning artist, producer, performer, TobyMac in his debut acting role.
The faith-based film is directed by Steve Race (The Beach House) and written and produced by pastor, Galley Molina featuring real events from his own troubled past.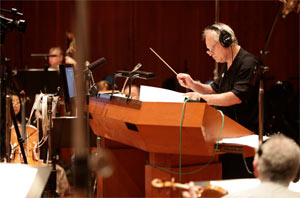 Currently in post-production, Iím in Love with a Church Girl, was scored by music composer Bruce Fowler (Dark Knight, Lion King) at the famed Eastwood Stage on the Warner Brothers lot in Burbank, Calif. Legend jazz trumpeter and pianist, Arturo Sandoval also contributed to the score.
The film's website can be accessed at http://www.iminlovewithachurchgirl.com.
Producer and writer Galley Molina states, "Sometimes God needs to use extreme measures to deal with extreme circumstances. This movie is truly about the power of God in a man's life. I really wanted to make a film that a non-believer could enjoy and yet be ministered to while at the same time a believer could watch and say ĎAmen.íĒ
Iím in Love with a Church Girl depicts a unique story centered on a retired high-level drug trafficker Miles Montego (Ja Rule), whose life has gone legitimate yet he remains loyal to his tight knit circle of friends and former colleagues in the business. When he meets Vanessa (Adrienne Bailon), a church girl in every sense of the word, he must decide whether to hold onto his old ways or let them go. Throughout the film Miles and Vanessa are tested to their last ounce of faith and strength in God and each other.
Other cast members include Michael Madsen (24, Reservoir Dogs, Kill Bill), Martin Kove (Karate Kid, Rambo), Vincent Pastore (Sopranos, Goodfellas), Michael Rivera (Fighting, Itís Complicated), David Jean Thomas (Fight Club, The Soloist), and T-Bone (The Fighting Temptations, Never Back Down).
ABOUT REVERENCE GOSPEL MEDIA
RGM is a boutique film production company dedicated to providing commercial faith based films for a worldwide audience. The company has a mandate to create entertainment that is both commercially viable and socially responsible and is poised to serve as a top-tier supplier of commercial projects for both the studios and major independent distributors worldwide. RGM intends to produce 2-3 films a year, with budgets under $20 million.


[2022]
Jan. | Feb. | March | April | May | June | July | Aug. | Sept. | Oct. | Nov. | Dec.
[2021]
Jan. | Feb. | March | April | May | June | July | Aug. | Sept. | Oct. | Nov. | Dec.
[2001 - 2022]
Visit our complete MUSIC NEWS ARCHIVE