One BIG Setup!
Favorite Christian Music Artists Get Pranked
On Premier Christian Cruises Music Boat

NEWS SOURCE: Spinhouse PR
May 10, 2011
Watch some of your favorite Christian music artists, athletes and celebs get pranked:
David Crowder of David Crowder* Band
Mandisa, singer from American Idol
Tai Anderson with Third Day
Mark Harris, Kirk Sullivan and Andy Chrisman, of 4Him
Matt Maher, worship leader and artist
Jim Stanley and Bret Bremberg, radio personalities
Josh Hamilton, Texas Rangers 2010 Major League Baseball MVP
Russ Ortiz, 2003 Major League Baseball All Star Pitcher
Speaker, author and Pastor David Nasser
Sean Algaier, from NBC's "Biggest Loser"
And others!
View the video at http://www.premierchristiancruises.com/videos on the Premier Christian Cruises video page.
In November 2010 Premier Christian Cruises hired Durwood Fincher, aka "Mr. Doubletalk," to be a part of the Music Boat Cruise. A unique comedian and corporate speaker, Fincher has appeared on The Huckabee Show, The Today Show, Live with Regis and Kelly and others. Consummate entertainer, humorist and comic interviewer, Fincher has been a mainstay on the corporate speaking circuit for more than 25 years, regaling Fortune 500 companies, such as Apple Computer, BellSouth, Holiday Inn, Price Waterhouse, and Sprint, to name a few. His winning formula is simple – he makes people laugh.
"He was a perfect addition to The Music Boat cruise," said John Sanders, part owner of Premier Christian Cruises. "While passengers board the ship, Durwood stops some of the celebrities for brief 'interviews,' but it's all ONE BIG SETUP. While it sounds like he is saying something, he is making no sense at all. Everyone gets a big laugh out of it. This video shows the inside fun of the Music Boat Cruise. Watch it for yourself and share it with your friends."
The Music Boat Cruise 2011 sets sail Nov. 7-11, 2011 from Miami to Cozumel, Mexico and Key West, Fla. featuring Newsboys, Chris Tomlin, MercyMe, Israel Houghton, Brandon Heath and many more. For more information about any of the upcoming Premier Christian cruises go to www.premierchristiancruises.com or call 1-800-889-5265.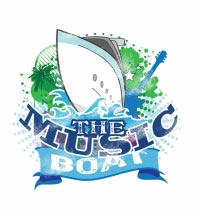 [2022]
Jan. | Feb. | March | April | May | June | July | Aug. | Sept. | Oct. | Nov. | Dec.
[2021]
Jan. | Feb. | March | April | May | June | July | Aug. | Sept. | Oct. | Nov. | Dec.
[2001 - 2021]
Visit our complete MUSIC NEWS ARCHIVE