MERGE PR OPENS ITS DOORS,
CO-OWNED BY NASHVILLE-BASED PUBLICISTS
LORI ISAACS MAHON AND STACIE A. VINING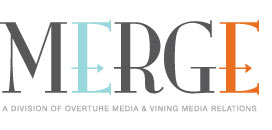 MERGE:
verb mrj: to combine; to coalesce; to team up; to unite for a common end.
NEWS SOURCE: Merge PR
June 27, 2011
Nashville, Tenn. – June 27, 2011 - Presenting Merge PR, a public relations firm established by publicity professionals Lori Isaacs Mahon and Stacie A. Vining. Running respective boutique PR firms since 2008 - Mahon owns Overture Media while Vining runs Vining Media Relations – with their combined years of experience and like-minded business sense, they are thrilled to unite their expertise into the partnership of Merge PR.
While both are enthusiasts in sharing amazing stories with the media and with the public, Mahon and Vining also passionately believe in each of their clients. With Merge PR, they will continue to avidly share the personal message of their clients, to help them achieve their desires and goals, while also informing the public about their current happenings.
With 18 years of experience combined working with the media, Mahon and Vining have publicized music artists, speakers, and authors, and both have a true passion working with non-profits. They have achieved press with the likes of Guidepost, Fox News, NBC, ABC, CBS, Gospel Music Channel, People Magazine, Larry King Live, Billboard, Parents Magazine, CCM, USA Today, MSNBC, Parenting Magazine, Relevant, CNN, and Christianity Today.
In their personal careers, they have worked with the likes of Steven Curtis Chapman, Jeremy Camp, Show Hope™, Help-Portrait, Hawk Nelson, Mary Beth Chapman, Bebo Norman, Dave Barnes, Kutless, Thousand Foot Krutch, Francesca Battistelli, Sheila Walsh, Newsboys, Aaron Gillespie, Jonny Diaz, Nichole Nordeman, Anthony Evans, Mandisa, Tricia Brock, and more.
A national public relations firm, Merge PR is based in Nashville, TN. For more information, please visit MergePR.com and @MergePR on Twitter.
"I'm really excited about Merge PR for Lori and Stacie, and for the artists they will serve. They really understand Christian music and how to best bridge that gap between the artists and media folks. They've been friends of mine from the beginning of my career, and they've gained my trust in their approach and philosophy of work. They are going to be a great addition to our industry!"
- Jeremy Camp
"Lori and Overture Media has delivered results and played a key part of artist brand development for BEC Recordings. I am excited to see this partnership with Stacie and Vining Media Relations come to fruition and look forward to even more success in the near future."
- Tyson Paoletti, General Manager BEC Recordings
"I've enjoyed working with both Stacie and Lori individually and I'm even more excited to continue working with them as a team. Their strong work ethic and extensive connections will make them a reliable promotions company and I look forward to continuing to work with them."
- Ryan Rettler, owner/manager Just Management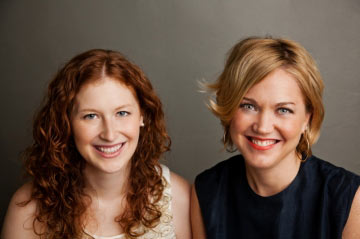 Photo courtesy of David Molnar
About Lori Isaacs Mahon (on left): Lori Isaacs Mahon grew up in Oklahoma and is a graduate of Middle Tennessee State University with a degree in Mass Communications and Public Relations. In 2008, she founded Overture Media, and has been in the entertainment industry for more than eight years. Mahon has a huge passion for using social media and integrating it with publicity campaigns for each client. In her free time, she likes to spend time at home with her husband Heath and their adorable dog, Lucy.
About Stacie A. Vining (on right): Stacie A. Vining grew up in Aurora, IL, a suburb of Chicago. She obtained a Music Business degree from University of North Alabama and soon after called Nashville home. In her career she has worked in artist management, artist development and marketing, and for over ten years has focused on PR. Taking a three-year hiatus to obtain a Masters in Recreation Therapy and become a CTRS (Certified Therapeutic Recreation Specialist), in 2008 Vining missed the PR world and Vining Media Relations opened its doors. She has been married for 15 years to her husband Ray and together they have a daughter, Olivia, and two dogs, Love and Jet.
# # #