FORMER SKILLET GUITARIST ADDRESSES FANS AND INDUSTRY PEERS;

BEN KASICA ANNOUNCES HIS NEW VENTURE,
SKIES FALL MEDIA GROUP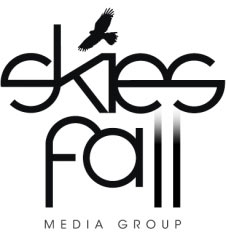 NEWS SOURCE: Merge PR
June 29, 2011
NASHVILLE, Tenn. …June 29, 2011…Earlier this year, Skillet guitarist Ben Kasica announced his departure from the two-time Grammy nominated band. Kasica left to pursue a new venture, Skies Fall Media Group, which he shares below in a personal letter to his fans, industry and artist peers:
Dear Friends,
Many of you know after 10 years of playing with Skillet, I've chosen to move on. Many people have questioned why I would leave a band 'at the top' to pursue 'smaller' things. Here is my answer.
When I was 16, I was given the opportunity of a lifetime – to play guitar in my favorite band Skillet. I had been a fan since I was 12, attending loads of concerts, "moshing", proudly wearing Skillet t-shirts, etc. I never thought I would ever actually be in the band. I was just a normal kid that loved God and believed He had the best for me. But, through a good friend, I got a call for an audition and somehow really believed in my heart it was going to work out. Two weeks later, I was on the road touring and playing in the band. Ten years, almost two million records, countless amazing fans and a myriad of priceless memories later, I'm here writing this memo.
I grew up on Christian music and it maintains a special and unique place in my heart for the way it inspired and shaped me as a child and for how it has contributed to my maturity as a young adult growing up in the business. I often think back to when I was a 12-year old kid, lying in bed with my headphones blaring, dreaming about being a rock star. I think every kid has moments when they dream big dreams like these. The trouble is, most don't really know how to ever achieve those dreams, even if they know a sense of calling from God. This next phase of life for me is committed to seeing others' dreams become reality and encouraging people along in their destiny in God.
I recently formed a company called Skies Fall Media Group. The name 'Skies Fall' was inspired by the imagery of the Kingdom of Heaven coming down to the earth. The mission of the company is to facilitate a wide range of creative business development in the world of the arts and media. Initially forged as a small recording and production company in 2005, the company was expanded in 2008 to take on artist development, publishing and management and become an artist-centric independent record label, Skies Fall Records. Coinciding with the record company, we operate a full-service recording studio where we are writing and producing music with our clients.
To artists, I hope to be an encouragement to you to continue in your heavenly calling and that you would know refreshment in your work; that you would be reminded of when you were a young musician dreaming of doing music, when you were on a mission to make a difference in this world, speaking the most powerful language in the world through music; that the long drives and early mornings and the absence of normal church-life would be met by a renewed desire to live out the mandate of God on your lives; that you might actually live in the fullest measure of who God created you to be.
Pope Benedict XVI met with artists in the Sistine Chapel recently and said, "You are the custodians of beauty...you have the opportunity to speak to the heart of humanity, to touch individual and collective sensibilities, to call forth dreams and hopes, to broaden the horizons of knowledge and of human engagement. Be grateful, then, for the gifts you have received and be fully conscious of your great responsibility to communicate beauty, to communicate in and through beauty! Through your art, you yourselves are to be heralds and witnesses of hope for humanity!"
I hope that together we can make a difference in the world, that we can communicate the heart of God through creativity and inspiration. I hope that together we can set precedents in business, the arts and media worthy of being modeled by the world. I hope that our success not be gauged solely by sales and numbers, but by our honor for each other, by our excellence in our spheres of influence and by the measure we allow the Spirit of God to lead us. I'm privileged and excited to join you in these endeavors.
Sincerely yours,
Ben Kasica
Skies Fall Media Group
About Skies Fall Media Group:
Skies Fall Media Group is focused on an artist-centric approach to give the artist maximum creative control and profits for their work. In 2010, they released A String Tribute to Skillet from Cellofourte (featuring Tate Olsen, cellist for Skillet). Earlier this year, they released Americana/folk artist Everett Thomas' Visions of the Sea.
Skies Fall Media Group is now gearing up for this week's release of the debut radio single, "Live for Love," from the new band, We Are Leo. This Chicago-area based pop/rock quartet has developed their distinct brand of energetic, message-based music over the course of three years of touring, earning them a legion of loyal, grass-roots fans while playing with the likes of Skillet, Family Force 5 and House of Heroes. More information is forthcoming on their debut release this fall.
For more information on Skies Fall Media Group, please visit www.skiesfall.com.
- ### -