Secret and Whisper Is "Taking A Break"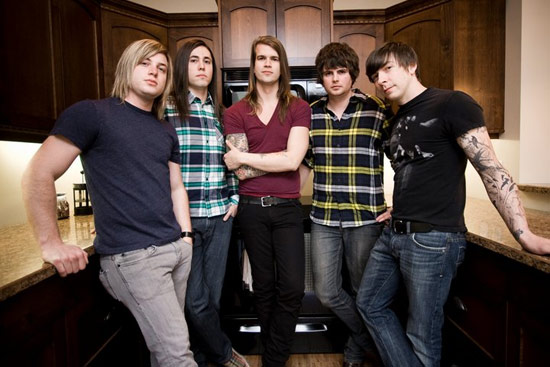 NEWS SOURCE: Secret and Whisper, a Jesusfreakhideout.com Report
July 14, 2011
On Tuesday, Tooth & Nail rockers Secret & Whisper announced that they are "taking a break" as a band. Check out their letter to the fans below...
To all the Youth Cats,
I'm sure you've all been wondering what Secret and Whisper has been up to over the last couple years. We realize that things have been really quiet from us and it's quite a change from the busy touring schedule we previously kept up.
Between early 2007 to mid 2009, we were going non-stop; between touring and recording 2 albums. However, it's sad to say that we've found it a bit much to keep this up, which brings us to now; what do we do?
Well, we are officially taking a break. We don't want to be dishonest with all you wonderful people who have supported us throughout the life of SAW. To be honest, we are all unable to sustain ourselves doing what we were doing; tour, break, tour, record, tour, etc.
We never got a huge push like some bands do, and we're very proud to say that we were able to keep it up this long. However, now that some of us have families to support (and some on the way), we need to re-figure out how we can continue doing this.
I know that it may be hard for some of you to understand why this is happening, but please know that we are making decision so that we can hopefully one day make this work again.
Will there be another SAW album? Another tour? You d*mn well better believe that we'd like that more than anything. How ever, we are not going to do that until we are ready to do something that is worth having all of listen to; deserving enough to release to everyone who has supported us over the years.
There is no font size or amount of text/paper that would let us show how much you all mean to us. We've had so many opportunities to meet people around the world and you know who you are. Thank you so much.
What I can tell you is this; we are ALL still very heavily involved with music:
Jason is playing with another band called Moments with some good friends from Kelowna. Everyone needs to check it out!
Charles Finn is going to be working on his own project. Check out his solo page and expect updates when they are ready!
Jordan, Ryan and Dave started a band with a friend of theirs, so you'll probably hear some material soon. Real soon, so keep checking back!
Through all our different projects, we'll continue to refine our skills as musicians/singer and ultimately prepare ourselves for the next venture of SAW; when/if the time is right.
One more thing; we are going to be setting up an online merch store with some crazy deals. Make sure that you always keep checking back to our Facebook page, as we'll be updating you on what we are doing!
Thank you again and please feel free to comment if you have any questions or anything like that.
We love you all,
Jason, Ryan, Charles, Jordan and Dave
Secret and Whisper
For more info on Secret & Whisper, visit the JFH Artists Database.