INDUSTRY VETERANS ANNOUNCE THE CREATION OF CONTEMPORARY CHRISTIAN MUSIC DEVELOPMENT INSTITUTE
Newsboys' Michael Tait Teams Up With Music Executives Wes Campbell and Bernard Porter for New Venture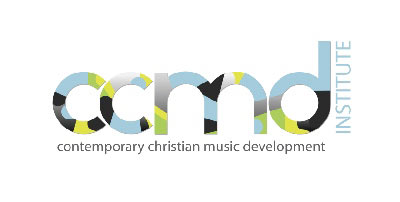 NEWS SOURCE: McCain & Co. PR
July 25, 2011
Nashville, Tenn. (July 25, 2011) - Music industry veterans Michael Tait, Wes Campbell and Bernard Porter have formed Contemporary Christian Music Development Institute (CCMDi), an innovative program dedicated to assisting Christian music artists in achieving success in their careers.
"It is no secret that the music industry is a highly competitive market laced with tremendous highs and cavernous lows. The only guarantee that can be made is that it will take hard work and unwavering passion to obtain success in this industry," says Tait, a multi-Grammy winner and lead singer for Newsboys. "However, with the establishment of CCMDi, today's Christian artist will now have a tremendous advantage."
CCMDi's mission is to customize comprehensive plans and a competitive marketing strategy for creative and personal growth in both seasoned performers and beginning artists alike. The program is based on an education curriculum that includes A&R, performance coaching, personal style and media training, as well as a writing mentorship program.
CCMDi was created to provide experienced guidance to today's Christian artists with the goal of helping them become the best they can be at their craft while avoiding common pitfalls, both personally and professionally.
Tait, Campbell and Porter, collectively, have succeeded in every facet of the music industry, including entertainer, manager, producer, A&R executive and booking agent. Musicians who aspire to a career in the Christian music field are encouraged to schedule a consultation to determine if they qualify for CCMDi by contacting the office at 615-815-1414 or via the website at ccmdi.com.
More information about the CCMDi principals:
About Michael Tait:
Tait, lead vocalist for the group Newsboys, and former singer with Tait and dc Talk, has won multiple Grammy and Dove Awards. Tait is currently touring with Newsboys' 2011 Born Again tour, which continues selling out venues all across the world. "I am honored to have the opportunity to give back to the music community," says Tait. "My hope is that by lending the knowledge I have gained along the way to develop new talent, I will become a light in the darkness, a guide through the wilderness."
About Wes Campbell:
Campbell, who discovered Newsboys in Australia in the mid-1980s, is credited with securing Newsboys' first U.S. record deal and subsequent move to America, where he has served as their manager for more than two decades. With his guidance, Newsboys has remained one of the genre's most successful bands, achieving record sales in excess of 8 million and garnering 31 No. 1 radio singles.
Campbell also has managed Mat Kearney and served as executive producer on a number of musical projects, including music by Kearney, Superchic[k], and Tree63. Throughout his career, Campbell has launched and managed several successful businesses, including First Company Management, InPop Records and Creative Audio and Light. He owns or co-manages three of the largest contemporary Christian festivals in America, including Creation Festival East and West and the Sonshine Festival. He developed and launched the concept of an inflatable 3,500-seat dome that has been used as an "instant theater," as well as an innovative traveling portable music festival venue that was featured on Festival con Dios, The Jessica Simpson Dreamchaser Tour and Marty Stuart's Electric Barnyard Tour. Campbell also designs the ever-evolving and mechanically-complex stage sets that draw sold-out crowds to Newsboys tours.
"We are very proud to offer the CCMDi program to the many deserving Christian artists who otherwise may never have the opportunity to be heard," says Campbell.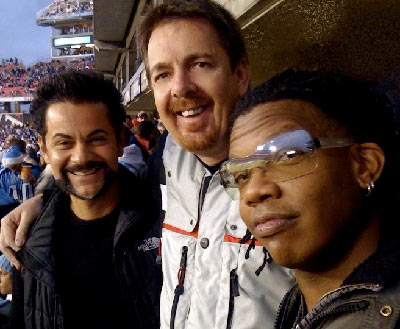 Pictured (L to R): Longtime friends and CCMDi principals Porter, Campbell and Tait enjoy a Tennessee Titans game in Nashville, Tenn.
About Bernard Porter:
A successful business entrepreneur, Porter has spent his career developing and securing high profile joint ventures within both corporate and private sectors, guiding them in all phases of creative media, production, marketing and national product launches. In addition, he has served as an entertainment consultant to many record labels, major artists and large corporations, as well as to specialty venues, including the Mall of America in Minneapolis, Simon Mall properties, Dave & Busters and Marriott Hotels.
An active philanthropist, Porter serves on the board and advisory committees of numerous nonprofit organizations and educational programs, including One 5 Foundation and SAE Institute. Recognized as a masterful "dot connector," he successfully has united the appropriate figures in his efforts to produce and consult many highly-profitable fundraising events, including Country Steps In for First Steps and the Big Wish Gala for Make A Wish Foundation.
Porter is the founder and president of PCG Nashville, one of the nation's top artist development companies and one of few formally approved by the Nashville Songwriters Association International (NSAI).
"Christian music is a major part of our heritage and this program will give us the chance to help these artists continue that tradition," says Porter of CCMDi. "We are confident that with our collective knowledge of both music and the music business, in addition to our experience and industry contacts, we will provide our clients the tools they need to excel."
For more information on CCMDi, visit ccmdi.com.