ALL-AMERICAN FOOTBALL STAR AND RECORDING ARTIST
TERRY WARREN SIGNS WITH LAMON RECORDS
Multi-talented Singer/Actor/Speaker Releases New CD With Veteran Entertainment Company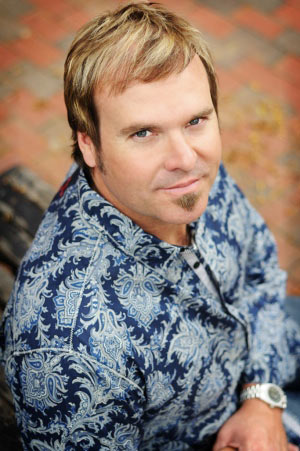 NEWS SOURCE: McCain & Co. PR
August 11, 2011
Nashville, Tenn. (August 11, 2011) - All-American football star and recording artist Terry Warren has signed with veteran independent music and film company Lamon Records for the release of his new project, Amazing Love, set to hit stores September 6.
"Terry Warren is a fabulous singer," says Dave Moody, president of Lamon Records. "We are proud to team up with Terry for the release of Amazing Love, as well as for all the future projects I know will be coming from this incredibly talented man."
Amazing Love is the second studio album from Warren, who is in demand as a speaker and performer nationally for organizations such as the Fellowship of Christian Athletes, Mercy Ministries and the Jason Foundation.
"I am thrilled to be part of the Lamon Records family and to partner with Dave Moody on the release of my new project," says Warren. "Lamon Records has been a respected part of the entertainment industry for almost 50 years. I am excited about my future with a company that has such an impressive legacy."
About Lamon Records:
Lamon Records has sold millions of records and won many industry awards in a variety of genres since opening its doors in 1962. The company and its artists have won numerous industry awards, produced two Grammy-nominated records and received a number of Dove Awards.
Headed by Grammy-nominated and Dove Award winning artist, producer, songwriter Dave Moody, Lamon Records is committed to releasing quality music by nationally recognized, regionally established, and developing artists worldwide. Lamon Records has offices in the Nashville suburb of Franklin, Tenn., Charlotte, N.C., and Los Angeles.
About Terry Warren:
Sports fans remember Warren as an All-American linebacker with the Florida State University Seminoles. Warren was signed to play with the NFL's Dallas Cowboys until he broke his back on the field during training camp, an injury which ended his football career. But Warren proved he could make hits off the gridiron as well with success as a singer and actor. His musical credits include landing the lead role of Jean Valjean in "Les Misérables" on Broadway, and his TV and movie credits include performing songs featured on the popular television show "Evening Shade" and movie roles alongside talents such as Burt Reynolds, Eriq La Salle, Michael Chiklis, Neil Patrick Harris and Peter Falk.
In 2010, Warren founded Crossing the Goal Line Ministries to encourage those who make it almost to the goal line, but are discouraged due to setbacks or tragedies that keep them from getting into the end zone.
Three of the songs from Warren's upcoming Amazing Love CD — "Just A Prayer Away," "God, You're Beautiful" and "Revelation Song" — have already hit the No. 1 spot on the NCM (New Christian Music) Euro radio chart. Warren's rendition of "Revelation Song" was recently featured in a video at the centerpiece of the Tennessee Baptist Convention's $2.4 million Hearts Awaken for Worship at Camp fundraising campaign.
For more information on Warren and Amazing Love, visit terrywarrenministries.com.
# # #