1000 GENERATIONS LEAD MEMORIAL SERVICE FOR INDIANA STATE FAIR VICTIMS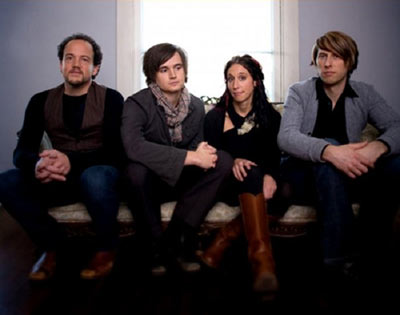 NEWS SOURCE: Shamrock
August 16, 2011
After being contacted by WQME, Indianapolis based Simplistic Records band 1000 Generations took part in the memorial service on the morning of 8-15-11 as the Indiana State Fair re-opened. They sang their song "Fail Us Not" before a crowd of hundreds.
Lead singer Steven Potaczek had this to say about the morning:
"The place was packed, standing room only and the service was great. The governor, Mitch Daniels, spoke as did a local minister who gave a great talk on Christ's presence with us.
We were honored to be a part of this memorial service for the five individuals who lost their lives on Saturday night. We are also proud of the men and women who so bravely ran into the chaos to help those that were injured."
Please continue to pray for the people of Indy.
News Story:
http://www.theindychannel.com/video/28869746/index.html
"Fail Us Not" Music Video:
http://www.youtube.com/watch?v=wY2xkSCK7MI
Current Single "Could Be Me" Music Video:
http://www.youtube.com/watch?v=Y4S-8IMUYEs
# # #
For more info on 1000 Generations, visit the JFH Artists Database.