Clear Sight Music Releases Debut Album from V.Rose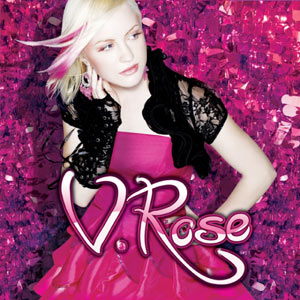 NEWS SOURCE: Nashville Publicity
September 13, 2011
(NASHVILLE, Tennessee) -- Clear Sight Music has released the self-titled debut album from newcomer V.Rose. In stores on August 16th through Infinity Music Distribution, V.Rose fuses relevant pop, rock and dance styles with Gospel saturated lyrics, specifically targeted to fans of Katy Perry, Miley Cyrus and Selena Gomez.
Born in Sacramento, California, V.Rose began singing as a child, and at just 15 years of age she was one half of the pop duo Harmony, which was signed to noted production house Spechouse Media. After appearing on two tracks on FLAME's #1 Billboard release Captured (Clear Sight Music, 2010), including the hit single and music video "Surrender," V.Rose was signed to Clear Sight Music.
"During my teenage years, I felt the Lord calling me to create relevant, Christ-centered music to reach the world, especially my peers," says V. Rose. The result is her debut album, which tackles the issues facing young girls today head on, addressing the struggles with confidence and identity issues that she battled in her own life as a teen. "I never thought that I was pretty or smart enough, and I was always looking for someone to follow or be like. Thankfully, my commitment to God kept me on the straight and narrow."
At just 22, V.Rose has already shared the stage with the likes of Group 1 Crew, Marvin Sapp, The Katinas, Deitrick Haddon and labelmate FLAME, and television viewers may recognize her from appearances and video airplay on JCTV, GMC, TBN and more.
Clear Sight Music has launched an extensive radio promotion campaign, with the singles "Christian Girl" and "Battery (featuring FLAME)" headed to CHR formats, while "Not So Average" is spinning at AC stations. A music video for "Not So Average" has also just been released.
Produced by Lamontt "SPEC" Blackshire, V.Rose features an all-star list of players, including Lance Tolbert (Mariah Carey, Keri Hilson), Kay-ta Matsuno (3 Doors Down, David Foster), Joey Bumpus (Lady GaGa, Chris Brown), John Katina of The Katinas and GRAMMY, Dove and Stellar Award nominated artist FLAME.
For more information, visit http://www.clearsightmusic.com.