PIONEER RELEASES FULL LENGTH JANUARY 24TH, "LIGHTS" FEATURED ON SUBSTREAM, "TREASON" #12 ON BILLBOARD CHART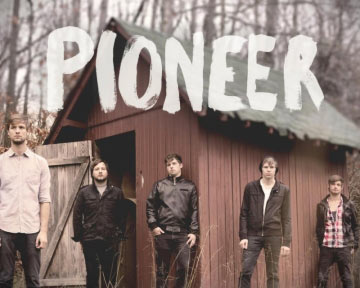 NEWS SOURCE: Slospeak Publicity
January 10, 2012
INDIANAPOLIS, IN- January 10, 2012 - Slospeak Records just announced the January 24th release of Pioneer's self-titled full length album. The five-piece band will showcase its catchy American rock'n roll sound at their January 14th CD release show in Indianapolis, IN. "Treason," the first single off the new record, was "Most Added" on the BDS Rock Charts its first week out and has quickly jumped 16 spots to #12 - with lots of momentum to keep climbing. In addition, "Lights" will stream exclusively on Substream Music Press the week of January 16th.
Mark Lee Townsend (Relient K, The Wedding, House of Heroes), produced the record in his Spring Hill, TN studio. JR McNeely (Paramore, Anberlin, Underoath) mixed and mastered in preparation to create the finished product. Says Townsend of the recording process, "I think we all worked hard to challenge ourselves and to push beyond what was comfortable or easy for us and to make something we're all proud of. The band has a lot of youthful energy and we kept all of that intact while stretching the boundaries past that point. Kudos to the guys for being willing to go there."
When it came time to writing this album, the band began with a clearer, stronger focus. "There was a definite need to better define who we are as people, while still carrying on the exact foundation that [we] were built on," says Chad Shirrel (vocals/guitar). It was this focus and determination that drove the creativity and maturity evident on the album.
ABOUT PIONEER:
Pioneer is the story of five Midwest boys who love music. What they thought would only be a summer musical fling developed into tours during spring and winter breaks. Three years later and Pioneer (formerly known as News from Verona) touts national tours with bands like Manic Drive and festivals including Ichthus, Cornerstone and Spirit West coast. Their latest record drops early 2012. Pioneer: Josh Randolph (vocals, keys), Chad Shirrell (guitar,vocals), Dalton Meyers (guitar), Daniel Voris (drums) and Nick Berry (bass). For continual updates, logon to Facebook, Twitter and their Web site.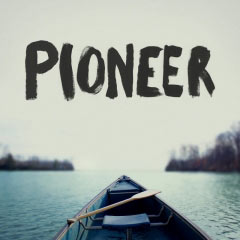 Track List
1. CLARITY
2. LIGHTS
3. TREASON
4. DREAMS
5. WHATEVER IT TAKES
6. MANTUA
7. REACHING
8. LONG WAY HOME
9. BETTER DAYS
10. CATHARSIS
11. COMING OF AGE
12. KING IN RAGS
# # #