SONS RELEASES "KEEP QUIET" FEB 14TH, ALBUM TRAILER OUT NOW, "DOUBT" #2 MOST ADDED AT RADIO
SONS to release full length on February 14th with full record and album trailer included in this email for your promotion purposes.

First single to radio, "Doubt," #2 Most Added its first week out.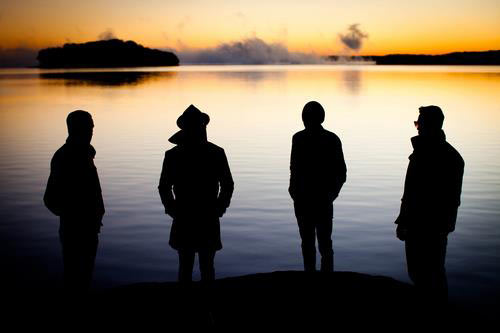 NEWS SOURCE: Slospeak Publicity
January 23, 2012
NASHVILLE, TN - January 23, 2012 - SONS (formerly Sons of God) just announced the February 14th release of their debut full length album titled Keep Quiet. The indie rock band posted the album trailer (seen below) to give fans a preview of the highly anticipated record.
After signing with Slospeak Records at the end of 2011, SONS started preparing for the album release and winter tour, which came to a close last weekend. "We met so many great people while on the road. It was an incredibly rewarding experience to see them singing along to songs from the EP (2010) and reacting so well to the new tracks," says lead vocalist Aaron Newberry.
The twelve track record is filled with the raw emotion and passion the band is known for - in addition to a wide vocal range, impressive instrumentation and revealing yet relatable lyrics. A re-recorded version of "Doubt" is SONS' first radio single and charted at #2 Most Added on the BDS Chart its first week out.
ABOUT SONS:
SONS is Aaron Newberry, Jacob Bundren and Ethan Kattau. Newberry began the project under the name Sons of God. He released The Genesis Prologue EP in 2010. The three tracks met excellent acclaim -getting recognition on Relevant's "The Drop," HM Magazine, IndieVisionMusic and more. From there, the band began working on Keep Quiet, which drops on February 14th, 2012, altered the name to SONS and signed with Slospeak Records. For more information, log on to www.sonsofficial.com.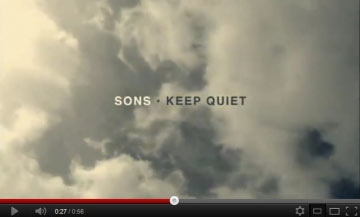 # # #
For more info on SONS visit the JFH Artists Database.