PATTON HOUSE ENTERTAINMENT ANNOUNCES AUDITION PROCESS FOR NEW POP GROUP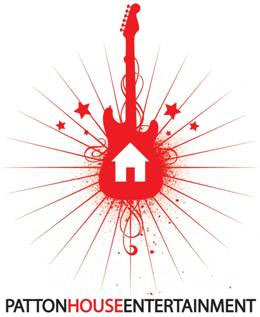 NEWS SOURCE: Patton House
May 3, 2012
(Nashville, Tennessee) – May 3, 2012 – Andrew Patton, President of Patton House Entertainment, today announced the worldwide search for some of the brightest and strongest new talent for a new CCM female fronted pop group.
Applications are being accepted online at www.pattonhouseentertainment.com/auditions and will close in early July. The search is looking for both singers and musicians aged 17 – 24 who desire to perform, entertain, and share ministry with churches and venues around the globe. Invitation only live auditions will take place in Nashville beginning July 9th.
"One of the greatest parts of my job every day is developing talent," says Patton. "Working with raw God-given talent and shaping it into something that is both commercial and creative is what excites me the most. This group will be poised to launch in 2013 with a full array of partners and sponsors ready to break one of Christian music's top new acts."
Patton House has partnered with InSound Productions and songwriter/producer/mix engineer, Keith Everette Smith in the development of this group. Smith, currently the Worship Director at Fellowship Bible Church in Brentwood, Tennessee has also served as Instrumental Director at Saddleback Church in California. Smith developed, wrote, and produced the Essential Records band, Anthem Lights, and has worked in the studio with artists like Jack White, The Jonas Brothers, Mark Shultz, Tenth Avenue North, Salvador, and Rachael Lampa.
About Patton House Entertainment
Andrew Patton started Patton House Entertainment in 2005, following several successful years of heading radio promotion for Word Records and Provident Label Group. Patton broke the record for the most consecutive #1 singles with Point Of Grace, and helped to re-launch Randy Travis' career in the Christian and mainstream markets. When he realized the void for providing an artist development approach to management, he branched out on his own and launched Patton House Entertainment. The company rapidly grew with a solid base of clients including the breakout act Rush Of Fools, Inpop Records Jimmy Needham, Essential Records new artist Rhett Walker Band, along with Echoing Angels and Chase Callahan. Patton House Entertainment is a full service company providing personal management, marketing and promotions, consultation, touring and publishing services to a wide range of clients and businesses. The Patton House team brings more than 30 years of experience in multiple facets of the entertainment world, offering worldclass work and opportunities to their clients.
###