Inpop Records Karyn Williams Lends Vocal Support At Benefit Concert For The Angelman Syndrome Foundation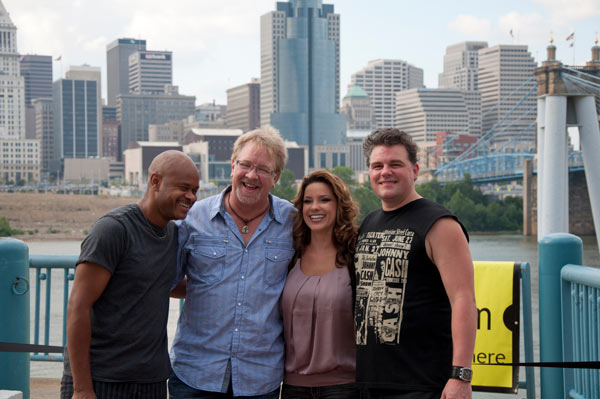 Left To Right: Eliot Sloan, Brian White, Karyn Williams, Regie Hamm
NEWS SOURCE: Bozeman Media
August 8, 2012
Nashville, TN (August 8, 2012) ----- Inpop Record's Karyn Williams is known for her compassion in helping with worthwhile causes, and that was the case last weekend when Williams made an appearance in Cincinnati, OH for a benefit concert in support of the Angelman Syndrome Foundation's first annual, Madonna Jam. Angelman Syndrome is a rare genetic disorder that occurs in one in 15,000 live births. Williams entertained the audience with selections from her upcoming new album, Only You, which releases August 28, 2012. Joining her onstage was Blessid Union of Souls frontman Eliot Sloan, as well as award-winning songwriters, Regie Hamm, and her husband Brian White.
The next day the performers were treated to a Cincinnati Reds game where Williams was an on-field guest for batting practice. She met with Reds All Star pitcher Bronson Arroyo, rookie standout Todd Frazier, and manager Dusty Baker. Also in attendance was longtime Cincinnati Reds fan Charlie Sheen. Sheen & Williams stopped for a photo op at Great American Ballpark.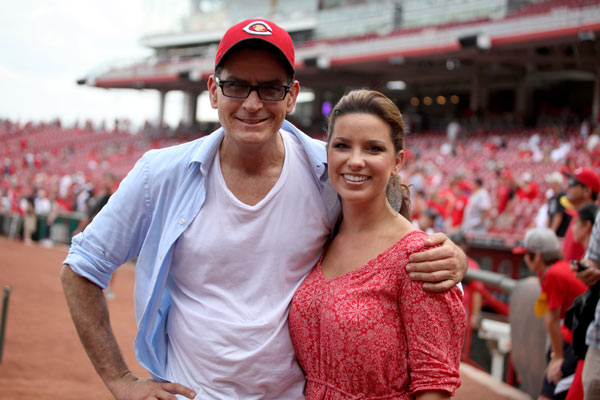 Up next for the talented singer/songwriter are select dates with Mark Schultz in support of her record, as well as Music With A Mission, a concert at the Schermerhorn Center with an all-star lineup that includes Restless Heart, Amy Grant & Ricky Skaggs. The second annual event will be held Oct. 14 in Nashville, TN. All proceeds will benefit the Nashville Rescue Mission.
For updates on Karyn Williams and more information about her upcoming album Only You please visit her website, www.karynwilliams.com.
###
For more info on Karyn Williams visit the JFH Artists Database.