'iStand with Israel' Compilation Project Features House of Peace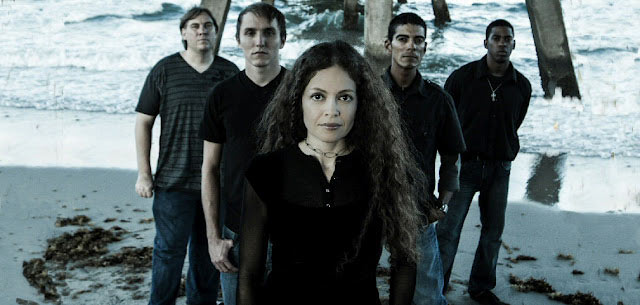 NEWS SOURCE: McCabe Publishing
October 4, 2012
City of Peace Media artist, House of Peace has just released iStand with Israel: For Love of God and Country, a multi-artist, compilation project that debuts two of the band's songs, "King of the Universe" and "Passover Lamb." The band is also slated to release a full-length project in 2013.
With this highly-anticipated, 12-song effort, which released on August 7, 2012 from City of Peace Media/Sony Provident, House of Peace partnered with Dove Award winning producer Ed Cash and the project includes an array of other outstanding artists, who all have a common goal to share God's heart for Israel.
Along with House of Peace, additional artists that have songs showcased on iStand for Israel include John Waller, Jordan Elias, Ted Pearce and Sean Spicer with special guest Tilly Cryar. The CD also features worship artists from Israel - Shani Ferguson, Karen Davis and Marc Chopinsky. "House of Peace has a heart for Israel, as well as the body of Christ to encourage Christians to reach the lost," said House of Peace band member, David Liscum. "Ultimately, we desire to exalt God through our music and ministry."
Breathecast reviewer Neshell Hogan said, " 'King of the Universe,' performed by worship artist House of Peace, symbolizes the beauty, majesty, and divine nature of God. This track has very powerful lyrics that are straight to the point and paint a vivid picture of worship for the listener. It takes us on a journey of how the singer finds God's presence in everything from the oceans to the rain and is awed by His greatness. Once you really get a grasp on the lyrics as a whole, it is a very humbling experience and reminder of God's wonder."
House of Peace's influences range from Chris Tomlin, IHOP, Bethel, Coldplay, Harbour Live, and Andrew Ehrenzeller, among others. The band's songs and their messages offer the hope of Christ to a lost and dying world.
"King of the Universe," produced by Ed Cash is currently receiving multiple adds and rotations from radio stations across the country and abroad. House of Peace is also making a strong impression with music retailers.
iStand with Israel CD is now available at online retailers and at select Christian stores, nationwide. For more information about House of Peace, visit www.HouseofPeaceBand.com and www.Facebook.com/HouseofPeaceMusic.