DREAM RECORDS Signs Northern California Worship Team, KINGDOM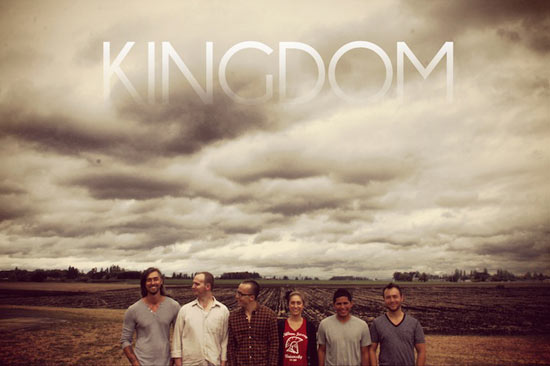 NEWS SOURCE: DREAM Records
December 3, 2012
Los Angeles, CA (December, 2012) DREAM is proud to announce the signing of KINGDOM. The group, which is based in Rocklin, CA out of Destiny Christian Church, is a gathering of the fallen and imperfect, redeemed by the love of Christ and sent out as messengers to proclaim His KINGDOM come. "We have a savior that was crucified for our sins and was raised again for our justification, this is why we write, this is why we sing." KINGDOM is made up of Jordan (Vox, Elec Guitar), Sean (Elec Guitar), Veronica (Vox), Steven (Drums, loops), Nate (Bass), and Justin (Keys). KINGDOM released their debut album, The Answer and opened for the Rock and Roll Worship Roadshow in 2011. They continued their touring streak with the AG Youth Conventions in 2012.
Looking forward, KINGDOM is excited about the future and new releases with DREAM RECORDS and hopes to reach an even greater audience. The group plans to release new material coming out early in 2013. "We are all so excited to partner in ministry with Dream Records. We believe Dream Records shares our passion to see people reached for Jesus through music." - KINGDOM
Check out their new music video: "At The Sound": http://www.youtube.com/watch?v=geUdfjDDPB8
For more information about the group visit: www.kingdomband.com or www.dreamrecords.org
About DREAM RECORDS:
Dream Music Group, the umbrella company for Dream Records (www.DREAMRECORDS.org) and Dream Merchandise, is quickly making a name for itself providing it's artists with a genuine approach to how real artist development should be done. By providing a partnership as a business model it's seeing it's artists empower themselves to develop and carry out a real vision for their lives as they affect other people's lives with their music and message. Incorporating social media, press, radio and touring it's allowing artist to help each by helping themselves grow together as a family.