Founder And Frontman For The Jason Lovins Band Garners National Media With Powerful Testimony In Conjunction With Roe vs Wade 40th Anniversary
Press Coverage Includes; The Mike Huckabee Radio Show, In The Market With Janet Parshall, Religion News Service, American Family Radio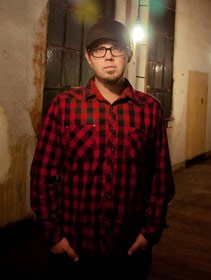 NEWS SOURCE: Bozeman Media
February 4, 2013
Ashland, KY (February 4, 2013) ----- Jason Lovins, founder and frontman for The Jason Lovins Band, went national this month with the story of his mother's rape and the eventual birth of her son who would become a Christian music performer. The powerful testimony and life story from Lovins was heard across the country through such media outlets as the Mike Huckabee Radio Show, In The Market with Janet Parshall, Religion News Service, American Family Radio, among many other upcoming feature stories.
"This is the first time I have taken my birth story on a national platform," explains Lovins. "I tell my story at each concert and I was seeing the impact it was having with fans, and I even met other families who chose life in the case of rape. I just wanted to let people know there are options and how grateful I am that my mother followed her faith."
Lovins' mother was a victim of rape when she was only 15 years old. She became pregnant from that rape and with her mother's urging she decided to carry the fetus full-term and keep the baby. Even though she was a young mother, she finished her high school education and Lovins' first memory is of attending his mom's graduation at 3 years old. At the same time, Jason's mother and grandmother made it very clear to him that even though he didn't have an earthly father; Lovins' had a heavenly Father who loved him more than he could even know. And Jason shares his powerful testimony from the stage during The Jason Lovins Band performances around the country.
The Jason Lovins Band has become one of the most active and successful independent touring bands that is on the road 40 weeks out of the year. The group released their 4th project, Promises, this month that offers 12 new songs, with part of the album being co-written by the band members and other songwriters. Sonically, it takes the listener to more of a CCM sound but with the familiar worship lyrics that always directs the listener to turn their eyes toward Jesus.
The group's journey has given the band members; Jason Lovins, Jose Mendoza, Rodney Mora, and Chasen Little, the chance to share the stage with such legendary performers as Michael W. Smith, MercyMe, Kari Jobe and Big Daddy Weave among others. The group has also performed at Billy Graham events, which included writing the song Journey for a BGEA TV Special, TBN's Praise The Lord, and Daystar Television.
About The Jason Lovins Band
The Jason Lovins Band had its beginnings at Morehead State University in Kentucky 13 years ago when Jason Lovins and a few of his college buddies started playing music together for fun, but the focus was always to make music for Jesus. As word started getting out, requests started pouring in for this band to play at churches in the area. Two years later the group came to the attention of Lifeway's Centrifuge camp, where they led worship for the camp that summer. After that booking, The Jason Lovins Band became an official worship touring group with requests flowing in from churches, state conferences, revivals and student camps from across the country. Their previous projects include a solo album from Jason Lovins in 2005, the band's self-titled debut CD three years later, Good Morning Glory in 2009 and a hymns album, Songs From Sunday in 2011.
# # #