CAPITOL CHRISTIAN MUSIC GROUP ANNOUNCES NEW NAME
FOR ITS DISTRIBUTION ARM
EMI CMG DISTRIBUTION REBRANDED AS
CAPITOL CHRISTIAN DISTRIBUTION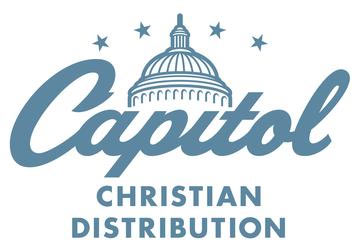 NEWS SOURCE: Merge PR
March 11, 2013
NASHVILLE, TENN. -March 11, 2013 - Capitol Christian Music Group announced today that its market-leading distribution arm EMI CMG Distribution, will be re-branded as Capitol Christian Distribution. This announcement is made in tandem with the launch of their updated business-to-business website (http://www.capitolchristiandistribution.com).
"We are excited to introduce these changes today as we reveal the new name, logo and updated website," shares Greg Bays, Senior Vice President of Sales and Marketing for Capitol Christian Distribution. "Over the years we've been known by different names, but we are still the same team committed to deliver market leading services for our retailers and distribution partners. While we are unveiling a new name, our vision and mission remains unchanged - to impact the culture and resource the Church."
Capitol Christian Distribution celebrated a record-breaking 2012 as they were the No.1 Billboard Top Christian Distributor for the 15th time in the past 17 years. During this banner year they distributed four Top 10 Billboard 200 chart debuts, including TobyMac's GRAMMY®-winning Eye On It, the first Christian project in 15 years to top the Billboard 200. With a strong release schedule for 2013, Capitol Christian Distribution has already scored another Billboard 200 No. 1 release with Chris Tomlin's Burning Lights. Additional top-sellers this year include the highest-selling Christian new artist debut album with Colton Dixon's A Messenger, and yet another No. 1 Billboard Christian album debut for Jeremy Camp with his newest release Reckless. Most recently, the release from Hillsong UNITED, Zion, debuted its first week topping the iTunes overall chart and reaching their highest ever Billboard 200 debut at No. 5.
With over 35 years of serving Christian retail, Capitol Christian Distribution remains committed to bringing the best-selling music, videos, and books as well as great terms and traffic driving promotions to their customers. As part of their service to retailers, www.capitolchristiandistribution.com will continue to have the expanded 24/7 access allowing retailers to manage their business on their own schedule. In addition, the EZ Initial Order program is still available allowing retailers to customize their new release orders. Accounts may place orders online or via their toll free number, 1-800-877-4443, which has not changed.
Capitol Christian Distribution (http://www.capitolchristiandistribution.com):
Capitol Christian Distribution is the market leader Christian and Gospel music distribution and represents a diverse range of chart topping Christian films and books reaching the US Christian and general retail marketplace, and the international Christian marketplace. Since this distribution division was launched, Capitol Christian has had more charting titles annually on Billboard's Top Christian charts than any other Christian distributor and has been named Billboard Magazine's Top Christian Music Distributor 15 times since 1995. In addition to distributing Capitol Christian Music Group's fully-owned labels, which include Sparrow, ForeFront, and Credential imprints, as well as EMI Gospel and Worship Together, Capitol Christian Distribution has exclusive distribution agreements with BEC/Tooth & Nail, Centricity Records, Difference Media, Dream Records, Gaither Music Group, Green Hill Productions, Hal Leonard, Inpop, Hillsong, sixsteps records, Sonoma Music, Maranatha! Music, North Point Music, Spring Hill Music Group, Troubadour for the Lord, Universal Music Group, VSR Music Group, Anchor Bay Entertainment/Starz, Creative Trust Media, Family Movie Night, Gaiam Vivendi Entertainment, Guardian Studios/Bananas, Jellyfish Labs, Millennium Media Services, Pure Flix Entertainment, Whitestone Media, Worthy Publishing, Authentic Publishers and many more. Capitol Christian Distribution is a division of Capitol Christian Music Group, which is part of Universal Music's Capitol Music Group.
About Capitol Christian Music Group:
Capitol Christian Music Group is the world's leading Christian Music company and market leader in recorded music, distribution, and music publishing. Part of Universal Music's Capitol Music Group, Capitol Christian Music Group operates several divisions including Capitol CMG Label Group (Sparrow Records, ForeFront Records, Credential Recordings, sixstepsrecords, Hillsong), EMI Gospel, Capitol Christian Distribution and Capitol CMG Publishing. Led by President and CEO Bill Hearn and a strong executive team of long-time Christian and Gospel music veterans, Capitol Christian Music Group is characterized by a strong commitment to artists and songwriters, one another, our customer and community service.
About Capitol Music Group:
Capitol Christian Music Group is an integral component of the Capitol Music Group, which includes Capitol Records, Virgin Records, Blue Note, Astralwerks, Harvest, Caroline and the Capitol Studios. The Capitol Music Group features such superstar artists as Katy Perry, 30 Seconds To Mars, The Beatles, Norah Jones, Aaron Neville, Alice in Chains, A Fine Frenzy, Ryan Adams, Amos Lee, The Decemberists, TobyMac, Joe Lavano, Rosanne Cash, Chris Tomlin, Anita Baker, Smokie Norful, Van Morrison, Bob Seger, Beach Boys and Emeli Sande (for the US), among many others. The company is based in Hollywood, California in the iconic Capitol Records Tower.
- ### -