METAL VETERANS JOIN FORCES TO CREATE WORLDVIEW

DEBUT SINGLE THE LAST CRY AVAILABLE AS FREE DOWNLOAD STARTING THIS THURSDAY, MARCH 28 AT BEYOND THE RIFF RADIO

BAND TO RELEASE NEW ALBUM THE CHOSEN FEW LATER THIS YEAR RISE
Band members from Deliverance, Recon, Sacred Warrior and Barren Cross form Worldview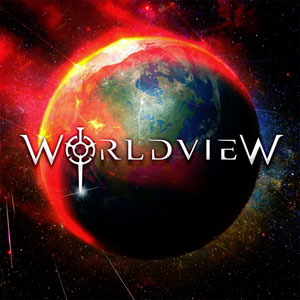 NEWS SOURCE: Independent Music Media
March 27, 2013
Formed in Los Angeles and comprised of members from Deliverance, Recon, Sacred Warrior and Barren Cross, Worldview is: George Rene Ochoa (Deliverance, Recon)- Guitars, BGV, Rey Parra (Sacred Warrior) - Lead Vocals, Mike Grato (Recon, Deliverance) - Bass guitar, Johnny Gonzales (Recon) - Drums, Eddie Starline Lopez (Recon) - Guitars, BGV, Ronson Webster (Recon, Barren Cross) - Keyboards, BGV and Todd Libby (Recon) - Keyboards.
The band-mates had always talked about at some point joining forces as they criss-crossed the country on tour with their earlier bands and finally the time has come and Worldview is ready to bring their unique blend of top-notch modern metal with a message to the masses. Mildly technical, highly melodic, vocally harmonized, engaging, head pounding and fist pumping.
Tune into Beyond the Riff this Thursday, March 28 at 7 pm PST / 10 pm EST to catch up with George and Rey and get a free download of Worldview's debut song The Last Cry at: www.blogtalkradio.com/mikepope/2013/03/29/beyond-the-riff
The 7 members combined have put a lot of road and studio miles under their belt and their musical engine is fine tuned and firing on all cylinders. Expect Worldview's full length debut The Chosen Few later this year.
Visit the band's brand new facebook page at: https://www.facebook.com/worldviewmetal